Zac Farro of Paramore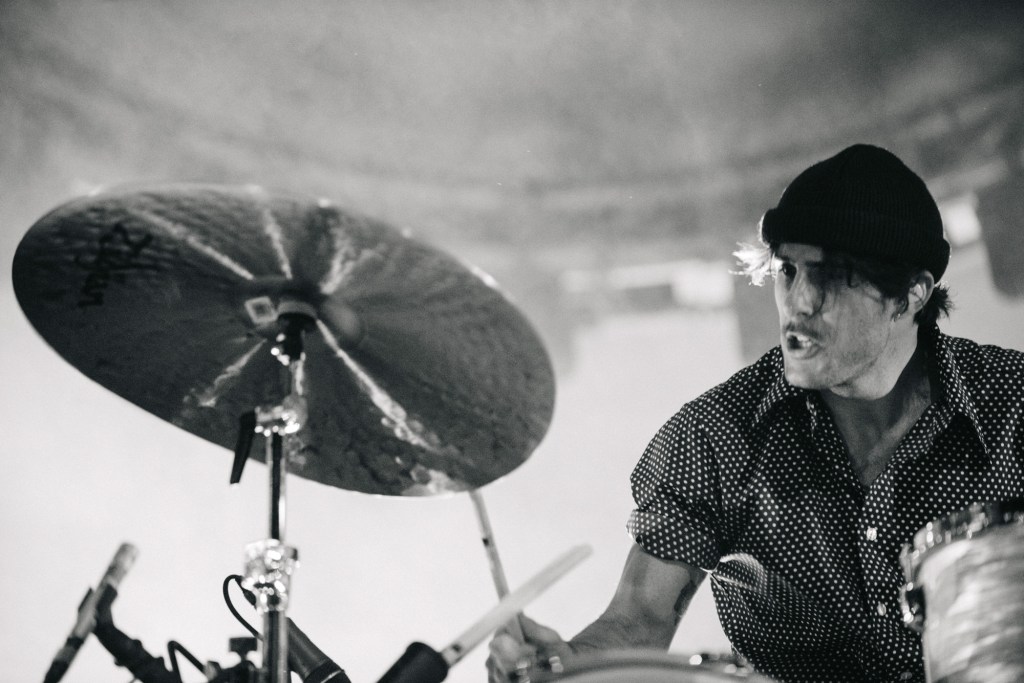 After several months of constant road work, eighteen-year-old Paramore drummer Zac Farro is finally back at home relaxing. And it's a little strange for him. "I haven't felt like a normal kid in two years," he admits. "It's so weird; I'm just hanging out with my friends, doing what they're doing. It's crazy not doing music for a while."
Farro was inspired to play music at age nine, started taking drum lessons at eleven, got his first kit at twelve–and with his older brother Josh, started Paramore at thirteen. The next year, Farro hit the road and entered the studio, tracking his female-fronted pop-punk band's debut. And before he's even become a legal adult, he's already lined up radio hits, a Grammy nomination, and even a Gold record.
Farro was raised on Taylor Hawkins, William Goldsmith, Dave Grohl, and Aaron Gillespie as influences. "The way they just killed the drumkit, I was like, dude, I want to do that," he says. "Those kinds of dudes, when I heard them, I just had a connection with. They get it." Advertisement
After Paramore's 2005 debut, All We Know Is Falling, was released, Farro exited high school and entered the tour bus (he plans to complete his schooling)–with his parents' permission, of course. "It's crazy to me, because when I was at home, sometimes my parents wouldn't even let me spend the night at a friend's house," he says. "But they'd let me go tour Europe and Japan. It's pretty funny, but I guess they really knew that I wanted to do this."
Waleed Rashidi
This is an excerpt from the article appearing the September 2008 issue of Modern Drummer.