The "Odessey" Continues for the Zombies' Hugh Grundy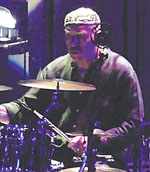 The Zombies marked the thirtieth anniversary of their gilded pop masterpiece Odessey & Oracle in 1998 with a CD reissue that struck a chord with a whole new generation of melody merchants, from lo-fi purists like Apples In Stereo to loud 'n' proud rockers like The Foo Fighters.
For the album's fortieth anniversary, The Zombies' surviving members reconvened for three warmly received shows at London's Shepherd's Bush Empire, where they performed the album in its entirety. Since the band famously split before its initial release, this represented the first time they'd played the songs in public as a group.
It was such a delight to play those songs again–standing ovations after each," answers drummer Hugh Grundy. The shows were absolutely fantastic." Those "songs" Grundy refers to aren't compositions a unit could hastily whip into stage shape after a forty-year layoff. Like the more celebrated pop masterpieces of that era, Pet Sounds and Sgt. Pepper's, the studio (Abbey Road, in this case, with Beatles engineer Geoff Emerick fresh off the Pepper's sessions assisting) played a major role in O & O's style and sonic presentation.
   "I hadn't played with Rod [Argent, keyboardist] and Colin [Blunstone, singer] for forty years," explains Grundy. "So it took us a few rehearsals to get it right. But in the end I think it was stunning. And having Darian on board was really great; his voice and musical insights were invaluable. It sounded surreal, from my point of view."
Grundy keeps his chops sharp these days with a band called Joe Public–"Just a local rock group," he says–but to the delight of Zombies fanatics on this side of the Atlantic, he's fairly certain the world hasn't heard the last of the reunited band playing Odessey & Oracle. "I think it's almost certain now that we'll be coming to the USA. We're just not sure when."
Patrick Berkery