Richard Evensand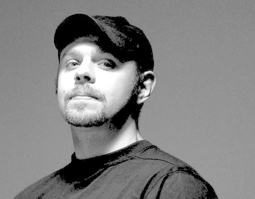 Hey, everyone! I'm sitting here in my new home country of Australia, thinking about the five days in the studio recording Emotional Coma, Lion's Share's latest release. Thanks to everyone involved in this recording, I had an excellent time. And I'd like to say that even if our engineer Robert Wellerfors and I couldn't agree on what drum brand was cool or not, it was one of the most relaxed recordings I've made.
It was the last week of October 2006 when we entered Boo Studios in Orminge, south of Stockholm. The studio is run and engineered by Robert, who has been in the game for a long time. The list of artists he's worked with is long, but to give you a short version, he's been involved with The Rolling Stones, Led Zeppelin, and ABBA, along with other top artists in Sweden.
Before the recording, [guitarist] Lars Chriss and I discussed the way we wanted the drums to sound. We thought that the use of triggers was not the way we wanted to go. Instead we thought that a more old-school approach would suit what we were after, with a modern touch, but still in the same vein as the albums we all grew up listening to. I think the album came out with the live touch and the live sound that we were after at that time, and I'm really happy about that because I think it sounds a bit like those old-school metal albums that meant so much to us. Advertisement
The album was mixed by Ronny Lahti at the Megaphon Studios in Stockholm. Ronny has worked with Roxette, Saigon Kick, Electric Boys, and Glenn Hughes, among others, so we were confident that it was going to come out the way we wanted it.
This album is actually Lion's Shares fifth release, but it's the first one to reach American shores "officially." This is due to the fact that the band thought that during those times when the other albums were recorded, the US wasn't interested in classic heavy metal. They felt that the American market at that time was more interested in grunge and hip-hop.
That said, the US response to Emotional Coma has been very positive. There's been a genuine interest from people who like a mix of traditional, melodic, old-school metal with the aggression from newer bands out there. Lion's Share could be described as being influenced by traditional metal bands like Judas Priest, Black Sabbath, Megadeth, and Dio, and newer acts like Soilwork, Arch Enemy, and Rammstein. Advertisement
Recording the songs for this album was something I've always wanted to do, because although I grew up listening to the same kind of music, I never really had the chance to record a real heavy metal album. Groups like Judas Priest, Dio, and so on had a major impact on me as a youngster–and still do to this day. I love hearing "Stand Up And Shout" and "Electric Eye." To me, it was just about an attitude and playing exactly what I felt in my body instead of sitting and calculating every stroke. It was more like an improvised sort of thing. Songs like "Clones Of Fate" just made me go, "Whatever comes out, comes out; I WANT TO HEADBANG!" Then there's the title track, "Emotional Coma," a more atmospheric and dark song with a Black Sabbath touch on it. Think Dio circa 1983—1987, playing in front of 20,000 metal heads, with a big dragon coming up from behind the drum riser (read: Vinnie Appice) spitting fire, only to get shot down by Vivian Campbell/Craig Goldy with some fireworks attached to the guitar. You've got to love that stuff–I know I did! I was (and still am) one of those 20,000. I say, "Bring back the huge pyros and dragons!"
All in all, I love our new album and am proud to have worked with Lars, Sampo, and Patrik. They all did a great job on this album, and played a big part in the relaxed vibe we had in the studio–which is crucial. Everyone involved kept an open mind, with a lot of laughs, coffee, cookies, and scraping eight inches of snow from the car when it was finally time to go home. Unfortunately, due to logistics, I can't tour with the Lion's Share crew, something that would've been awesome to do. But hey, they've got a great replacement in Stefan, so they'll do fine. Now I'm about to go and have some coffee and spend some time with my wife. (Yes, I have to mention that; am very proud, you see.)
Like Derek Roddy once said (at least I think he did), "All hail the drumkit!"
Salute,
Richard