Drummer/Leader Gunnar Waage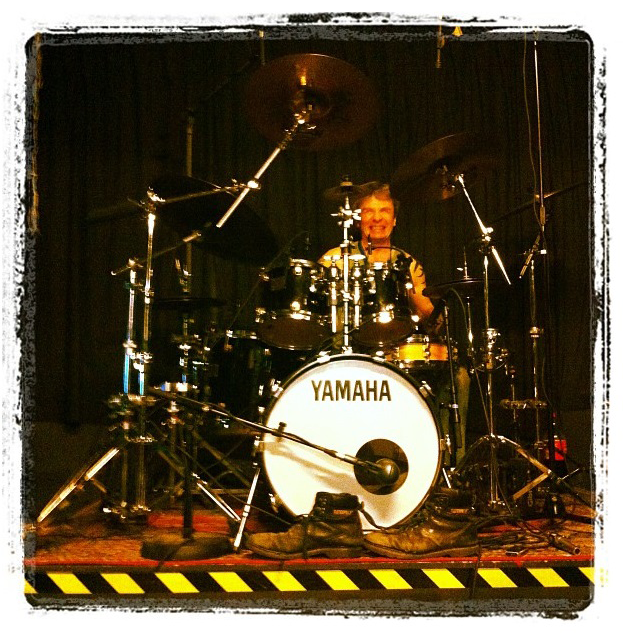 Hi, MD readers, this is Gunnar Waage. I am an independent drummer/composer and educator in Iceland. I'd like to tell you a little bit about my drumming and my music and give you a chance to listen to some material that will be on my upcoming album.
First a little bit about my self. I started studying drums at the age of twelve, when my parents gave me permission to switch from the piano over to classical percussion at the conservatory. This was in 1977. My early influences stay with me to this day. I got heavily into Mitch Mitchell, Barriemore Barlow, Mark Craney (absolutely blew my mind with Jethro Tull), Ian Paice, Kenwood Dennard, Mike Clark, and Phil Collins—the list would be endless. Later I got into Dave Weckl and then Virgil Donati–one can study those guys for many years. And new guys keep coming along.
Later I had the good fortune to study with Gordy Knudtson and his team in Minneapolis. Gordy's material, inventiveness, and vision changed my life! I still ambitiously work on and teach Gordy's material, and I'll keep on doing that. Today I write music and teach drums at my own private drum school here in Iceland. Teaching is actually the ultimate form of study for me. Many of my students are pursuing the jazz-fusion path, but lately a lot of metal players study with me as well. Advertisement
Back to my album. This is my second as a leader. I started working on the tracks about a year ago. I wanted to make very powerful tracks with a lot of great musicians in a progressive rock/fusion context, and be very aggressive with my drum tracks.
So it is with great pride that I present to you my music and my drumming. Thanks to all the great musicians who participated. This music is dedicated to all my students. (I've had drum students in three continents) and to the drumming community.
Take care folks!!!
For more on Gunnar Waage visit: www.gunnarwaage.com/