Drummers, Feature Stories
Phil Collins
Phil Collins' first studio album in six years, Testify, is another brilliant collection of pop songs, textures, and sounds from the singer/composer/drummer/producer, who still considers himself – first and foremost – a drummer.
When last we spoke, two years ago, Collins was about to embark on a big band tour, which unfortunately had to be cancelled due to Phil's being diagnosed with sudden deafness syndrome. "I was recording two or three songs for possible inclusion on a love-song compilation I was doing," Phil says. "But at the end of the week, my ear closed up two or three times during the course of an evening. I couldn't hear. I went to a doctor, and he told me I had sudden deafness syndrome, which the medical world knows very little about. It has nothing to do with music or age. They told me it's just random bad luck."
After having received a second opinion about his condition, Collins was given Cortisone injections. He was told that if this treatment didn't help, he would just have to wait to see how things worked out. "It's been a couple of years now," Phil says, "and I have about thirty percent comprehension. Gradually your brain adjusts and compensates to the extent that you can work."
Amazingly, Collins hasn't allowed his hearing loss to slow him down. "I've written loads of music," he says, "a lot of it for the new Disney film I'm working on." Phil is talking about Brother Bear, which will hit theaters in about a year. Brother Bear follows Collins' Oscar-, Golden Globe-, and Grammy-winning soundtrack to the hit movie Tarzan. (Phil is also writing new material for a stage version of Tarzan, not to mention the music for Tarzan II, a direct-to-DVD release for Disney.) As for his drumming, Collins assures that once these deadlines are met, he will resurrect his big band project.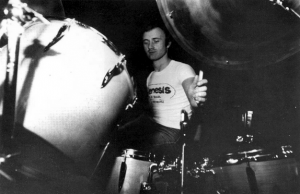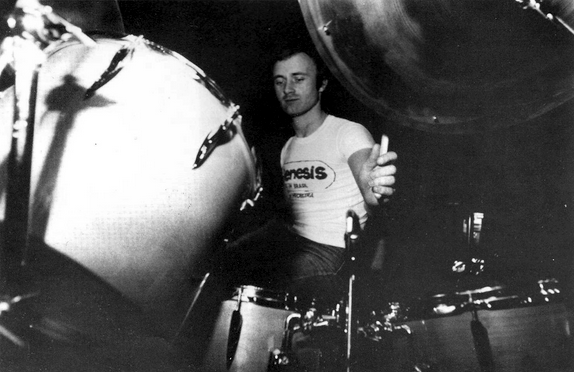 For now, though, bringing Testify to the public is a priority. For a multitude of reasons, Collins took his time making the album. And some of the songs were in the making over many years. "It wasn't until I started working with the computer that I was able to develop those bits into songs," he says. "But their lives started way back. Frankly, I didn't really want to make an album before now, because I didn't want to be pressured into going on tour because of my ear problems, as well as the fact that my wife had a baby, Nicholas, and I didn't want to drag him around the world."
Last summer, Collins found the time to serve as "house drummer" for the Queen's Jubilee concert at Buckingham Palace. "I was in London for two weeks," he says, "rehearsing and being in a band again with the guys, with Ray Cooper playing percussion. We looked at each other every day and said, "You call this work"? One by one, the artists would come in and we'd rehearse with them. I got a chance to play with Queen, Joe Cocker, Eric Clapton, Tom Jones, Ozzy Osbourne – it was great." You can check out Phil's performance at that event on the recently released live set, Party At The Palace (Virgin).
When asked what it was like backing Ozzy, Collins laughed, "I realized that it's not easy to play "Paranoid." Playing the concert was great fun, and I got letters afterwards, one from my early hero, Brian Bennett of The Shadows, who said he hadn't seen someone having such fun playing drums like that in years."