Bun E. Carlos of Cheap Trick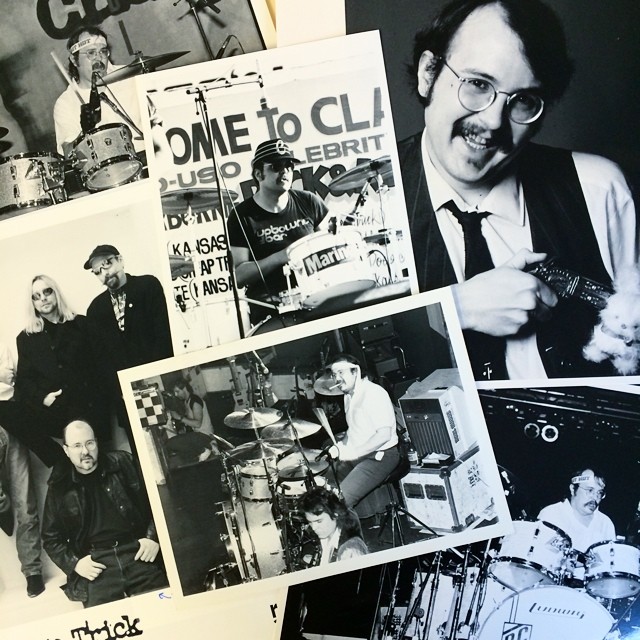 Cheap Trick recently celebrated twenty-five years together with the release of the appropriately titled Silver, a two-disc collection of hits and best-loved tunes recorded live in the band's hometown of Rockford, Illinois. Silver is an endearing scrapbook anthology of memories from a band whose music has invaded pop culture to the point of near ubiquity.
But drummer Bun E. Carlos warns fans not to hold their breath waiting for a new album of original tunes. "We're still getting the songs together," Carlos admits. "Over the winter we had a couple months off. Instead of starting the new album in January, we decided to finish these new songs and then figure out what we wanted to do with them. Then we're going to send the tape out to some different producers. It's just been going on forever."
In between scattered gigs and demoing the new Cheap Trick material, Carlos completed a project with engineer Steve Albini. That project, Bun E. In A Box, should pique the interest of any drummer who learned while playing along to Carlos's signature grooves. "We decided that would be a good name for it," Bun E. laughs. Advertisement
So just what is Bun E. In A Box? Carlos gave Modern Drummer the download. "I went into Steve Albini's studio last fall, and we recorded four or five days of loops, snare drum sounds, cymbal hits, brush strokes, patterns, and chops for a software program. That way, you can put me in your studio. You can cut a track with your drum machine, then sync it up and put my drum sounds on the track."
Carlos thinks that Bun E. In A Box will provide a unique product to the marketplace. "Some of these jazz guys, like Bill Bruford, have done this, but no real rock guys have done it yet."
Unfortunately, things haven't been all rosey for Bun E. lately, who recently underwent back surgery. (Apparently he's had trouble with his back for a number of years.) But we're happy to report that things have turned out well. The surgery was a success, and Bun E. says he's playing better than ever and plans to be back on the road with Cheap Trick by the time you read this.