MD Mag Articles
MD Web News
MD Podcasts
Note: Some MD articles are only available in pdf format. Those articles do not appear in this list. Subscribers to
Digital
and
All-Access
can view every Modern Drummer issue in their available formats. Browse all MD issues from our archive
here
.
Saul Goodman The Master Tympanist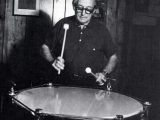 With every instrument, there are certain players who, through their musicianship, manage to raise everyone's consciousness about how that instrument can he played. Often, these players also become involved with instrument design, in an effort to reduce the physical limitations of the instrument itself.
December 1981 January 1982 – Volume 5 • Number 9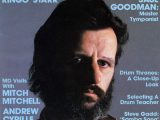 Ringo Starr, Saul Goodman, Mitch Mitchell, Andrew Cyrille, Steve Gadd, Joe Stefko, Joe LaBarbera, David Samuels
Posted: October 26, 2020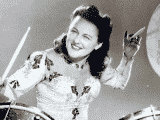 Category: News
Pioneering Drummer Viola Smith Passes
Drummer Viola Smith, one of the first female drummers of note, has passed away. She was an astounding 107 years old. Modern Drummer profiled Smith in the April 2003 issue; we're sharing that piece in honor of her remarkable career. It's well known that during the Second World War, when …
Category: Feature Stories
Dom Famularo's Teachers List
Over the course of his forty-year career traveling the globe to teach, perform, and conduct clinics, Dom Famularo has interacted with some of the finest drummers and drum instructors in the world. The following list contains many of those names, organized by country/continent. If you're looking for top-notch drum instruction, …
Category: Drummers, Feature Stories
Vic Firth: 1930 to 2015
Modern Drummer was saddened to hear of the passing of Vic Firth. The following profile on the performing and manufacturing giant, written by Lauren Vogel Weiss, first appeared in the July 2013 issue of Drum Business magazine….
–