MD Mag Articles
MD Web News
MD Podcasts
Note: Some MD articles are only available in pdf format. Those articles do not appear in this list. Subscribers to
Digital
and
All-Access
can view every Modern Drummer issue in their available formats. Browse all MD issues from our archive
here
.
Skillet's Jen Ledger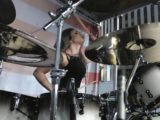 Her drumming journey has taken her from Coventry, England, to Kenosha, Wisconsin, to touring the world with Christian-rock group Skillet.
December 2011 – Volume 35 • Number 12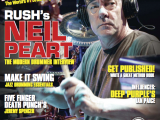 Neil Peart, Jeremy Spencer, Clem Burke, Jim Riley, Ian Paice, Justin Foley, Richard Christy, Jen Ledger, Paul Guerrero, Bill Rieflin, Travis Barker
Category: Drummers, Feature Stories, Featured
On Tour with Hayley Cramer of Pop Evil
British drumming phenomenon Hayley Cramer recently took over the drum chair in the established rock powerhouse group Pop Evil, quickly finding herself playing for tens of thousands of fans while the band opened for the likes of Disturbed and Rob Zombie.
Posted: June 8, 2010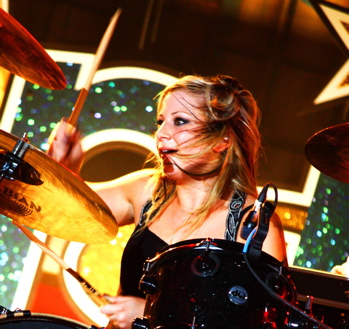 Category: Drummers, On the Beat
Jen Ledger of Skillet
Hey, all! My name is Jen Ledger. I'm twenty years old, and I've been playing drums for the band Skillet since Jan 2008. Here's a quick video of my drum setup. I tend to get a little goofy when the camera is on me…I hope you can understand through the …
–