MD Mag Articles
MD Web News
MD Podcasts
Note: Some MD articles are only available in pdf format. Those articles do not appear in this list. Subscribers to
Digital
and
All-Access
can view every Modern Drummer issue in their available formats. Browse all MD issues from our archive
here
.
2021 Readers Poll Results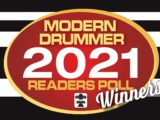 Celebrate Your Choices for the Extraordinary Drummers of the Past Year It's that time again for the Modern Drummer staff to thank the community for making possible our annual Readers Poll. Your enthusiasm for all things drumming, your knowledge of drum culture, and your well-considered votes are what have steered …
New Releases by Chick Corea, Jeff Denson, Car Bomb, and More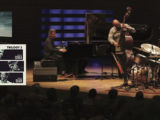 RECORDINGS Chick Corea Trio Trilogy 2 Jeff Denson Between Two Worlds Two new releases feature a fiery and involved Brian Blade. Chick Corea formed and documented his incredible trio with bassist Christian McBride and drummer Brian Blade several years ago, and now the group returns with Trilogy 2, a new …
What's Your Favorite '90s Jazz Drumming Album?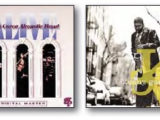 We recently checked in with our readers and social media followers to find out which jazz records from the 1990s featured their favorite drumming performances. Here are some of the responses. Kenny Garrett's album Songbook [1997] would be the one for me. This record has memorable original tunes by Garrett …
–