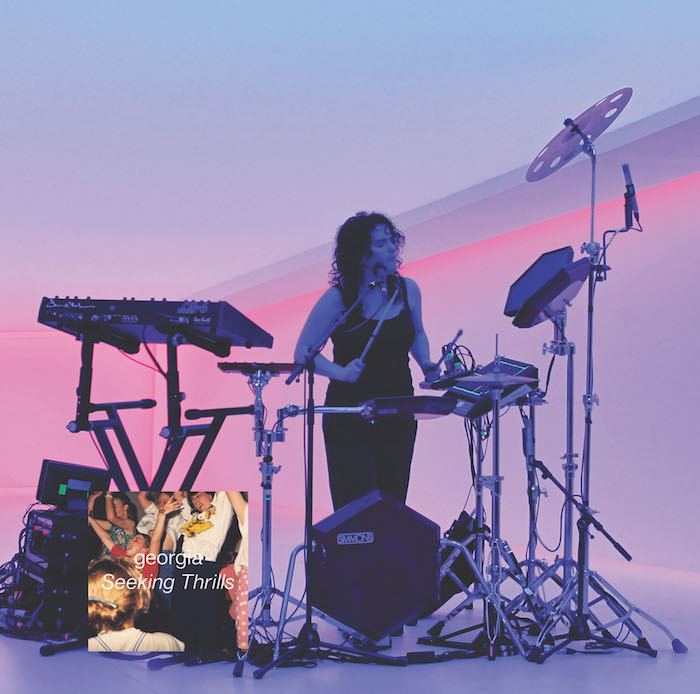 The multitalented Brit may take a one-woman-band approach onstage, but her new album is a decidedly all-in affair, inspiring legions to think, feel, and dance in equal measure.
North Londoner Georgia is a drummer through and through, a fact that's immediately clear upon watching the inspiring video for "Feel It," from her brand-new sophomore album, Seeking Thrills. Featuring jump cuts between a number of drummers—all women or girls, importantly—the video is practically a visual love letter to the thrill of playing drums.
But even a blind person would quickly pick up on the singularly named musician's rhythmic prowess. Seeking Thrills is a relentlessly beat-heavy affair. Yet at the same time it explores some profound lyrical themes. If there is such a thing as a thinking person's dance music, this is surely it. We queried the drummer—who's recently opened for the Flaming Lips, collaborated with Warpaint's Stella Mozgawa, and completed a solo U.S. tour—about her worldly yet highly personal music.
MD: What was your concept for the "Feel It" video? And do we recognize Debbie Knox-Hewson [July 2019 MD] in there?
Georgia: The director, Raine, is a friend of mine. We were away together on holiday, jokingly coming up with cool ideas for music videos, and we imagined a video full of female drummers of all ages and ethnicities playing drums to the song. We wanted them to look and feel so good playing drums to this song, even if we just shot them playing in their rooms or wherever, so that the song had a universal emotion and inspired women to pick up the drumsticks. Debbie being in the video was intentional—I know her from the drumming scene and thought she would be ideal for it. She's such a great drummer, and her energy on screen was captivating and totally inspiring. We love Debbie…I love Debbie!
MD: The version of "Move Systems" that you did with Stella Mozgawa is killer. What was the creative process like on that?
Georgia: My manager, Jeannette Lee, was involved in this cool thing called Call This Number, where they invited musicians to a garage and got them to perform their songs in this eerie, intimate setting. Jeannette asked me to do it, and she knew that Stella was in town, so she invited her to join me. I'd been a massive fan of hers for a long time and always wanted to play drums with her, so it was exciting that she agreed to come and do it. We had no time to prep; it was completely improvised, but honestly I think that added to the rawness of the performance and recording. Sometimes with drumming you get so much out of improvising. We were literally communicating through the medium of drumming—how cool is that! For me, it brought a whole new energy to the song. And now Stella and I are close friends!
MD: Is it true that you studied ethnomusicology at the Soas University of London while simultaneously doing studio drumming gigs?
Georgia: Yes, it is. It was important for me to keep up performing whilst doing an academic degree. I'm glad I made that decision, because when I graduated I had a job—which is kind of unheard of for many when they graduate in London. [laughs]
MD: The worlds of "ethnic" music and high-tech studio production seem like polar opposites. What connections are there for you?
Georgia: I grew up listening to African, Indian, Asian, Latin, and other music from around the world, and I was always very interested in the rhythmic elements. Hearing all these different rhythms was what drew me to the music more than melody. I wanted to learn more about these rhythms—their significance, and their history and development within the culture. This then became really useful to me when creating my own music.
I actually don't see them as polar opposites at all. In my studio I use a lot of analog gear from the '70 and '80s, including drum machines and synths that were explored by musicians in those countries. I learned a lot about the recording industry in non-Western countries, and actually they were far more explorative than us, and sometimes way ahead of the game! This was fascinating to me. I guess I've always been like that: it's not always about the finished product; it's sometimes about the process.
MD: You do solo performances playing standup kit. It can be stressful enough as a drummer having to deal with electronics and acoustics at the same time, but you're also having to keep the audience's attention by yourself—not to mention singing at the same time. That's the very definition of ambition.
Georgia: [Laughs] Yes, it is a challenge, but that's what I wanted this time around. I know it sounds crazy, but it needed to be challenging in order for the audience to come into my world. It's very important for me to learn and develop as a musician in this process, too. I wanted to present this new music in a fun and exciting way, and it became apparent to me that doing it as a one-woman show was connecting with people. So we stuck with it and have been developing the show ever since.
I was looking at past artists from the '80s, like in the Chicago house and Detroit techno scenes, and how they performed live. I got inspired by the way it was often just one or two people with interesting equipment or just DJing, and how they could hold the dancefloor energy. I was like, I want to do that, keep it minimal and make a statement.
This new record is also inspired by Depeche Mode. During my developing the live show I came across a YouTube clip of them doing a TV performance somewhere in Europe, and one of them was playing a white Simmons kit. As soon as I saw that I was like, I need to get a Simmons. I became convinced that they were going to elevate the live show. As soon as I got hold of my red 1982 Simmons SDS-V kit, the dream of this elevated live show became real. Once I got it all set up in the positions I needed for standing up and playing, it looked so cool. It has honestly been such a treat seeing the audiences' reaction to the setup. It's made me so happy!
---
More New Releases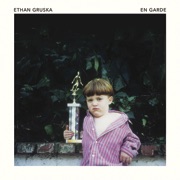 Ethan Gruska
En Garde
(Matt Chamberlain, Barbara Gruska,
Kane Ritchotte, Abe Rounds,
Sam Kaufman-Skloff)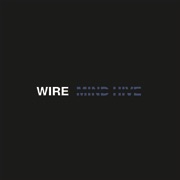 Wire
Mind Hive
(Robert Grey)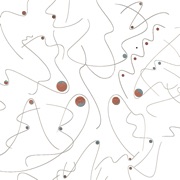 OOIOO
Nijimusi
(Mishina)
…And You Will Know Us by the Trail of Dead
X: The Godless Void and Other Stories
(Jamie Miller, Cully Symington,
Conrad Keely, Jason Reece)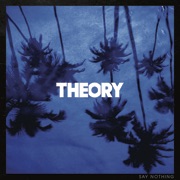 Theory (Theory of a Deadman)
Say Nothing
(Joey Dandeneau)
---
ADVERTISEMENT