Dream Theater's Founding Drummer Mike Portnoy Rejoins the Band After a 13-Year Hiatus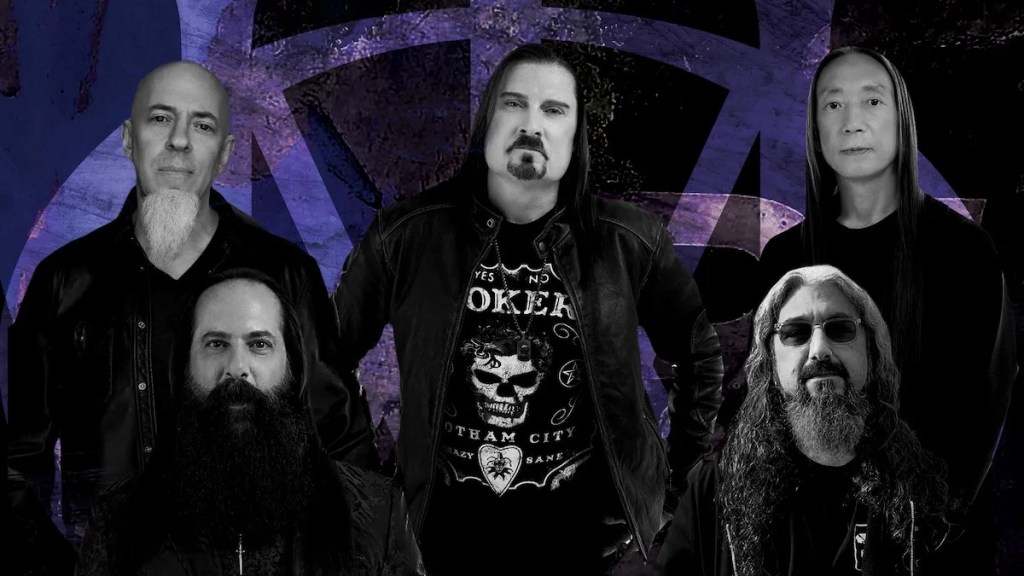 Mike Portnoy Rejoins Dream Theater
In a monumental move, Dream Theater has officially welcomed back their founding drummer, Mike Portnoy, after a remarkable 13-year absence from the iconic progressive metal band. This significant development coincides with the departure of his successor, Mike Mangini. Portnoy, a key figure who played a pivotal role in forming the band under the name Majesty alongside guitarist John Petrucci and bassist John Myung in 1985, originally left Dream Theater in September 2010. His journey led him to work with Avenged Sevenfold, temporarily filling the void left by their late drummer, Jimmy "The Rev" Sullivan. However, his tenure with Avenged Sevenfold proved to be short-lived, resulting in his departure from both bands. Portnoy then made an impassioned bid for his return to Dream Theater, only to find himself replaced by Mangini. In recent times, the signs of a reunion between Portnoy and Dream Theater became evident. This included Portnoy's collaboration on Petrucci's latest solo album, "Terminal Velocity," and their joint tour in 2022.
The entire band is now embracing Portnoy's return while saying farewell to Mangini. Each member, including Mangini, expressed their thoughts on Portnoy's homecoming. Portnoy conveyed his excitement, stating, "I am overwhelmed with joy to be returning home and reuniting with my brothers. There is so much shared history between us all… so many memories, so much music. To think we're coming up on 40 years since this journey began! The idea of creating new music together is so exciting, and I absolutely cannot wait to hit the road and get to play live for a whole new generation of fans that weren't ever able to see this lineup before… There's no place like home!"
Petrucci commented, "Mike Mangini's drumming is otherworldly, and I'm extremely grateful for the time he spent with us in Dream Theater. I'm very proud of all the amazing music we made together that culminated in our first Grammy win last year and the countless magical moments that we've shared on stage over the past 13 years. I wish him all the best of success in his future musical endeavors. I'm incredibly excited to welcome Mike Portnoy back into Dream Theater! As an original founding member, longtime friend, and incredibly talented and creative drummer, I know that his return will bring a renewed spirit, passion, and energy into DT that all of us, including our fans, will joyfully welcome. I can't wait to roll up our sleeves and get back into the studio together!" Advertisement
Singer James LaBrie insisted that with Portnoy back in the band, there won't be any other lineup changes moving forward, declaring, "Having Mike Portnoy back in the band is exactly where we and things should be. Things have a way of going full circle, and in this case, it makes perfect sense. I am excited with the prospects of this classic DT lineup being reunited. I can say with absolute confidence this will be the final incarnation of DT with many chapters still to be written well into our future. Onward and upward, guys!! Welcome back MP."
John Myung shared his enthusiasm, "It's great to be back true to form with our original drummer Mike Portnoy. We started playing together as Majesty almost 40 years ago and I am excited to see what this next phase of Dream Theater creates for the future." And keyboardist Jordan Rudess added, "We are so excited to reunite the core Dream Theater family. There is a resonance of spirit and vision that is unique and goes beyond words within our relationship with Mike Portnoy."
Mangini, meanwhile, took the decision in stride, stating, "I understand Dream Theater's decision to get Mike Portnoy back at this time. As was said from Day 1, my place was not to fill all the roles that Mike held in the band. I was to play the drums in order to help the band carry on. My main role of keeping our live show working tightly on a nightly basis was an intense and rewarding experience." Advertisement
Notably, Mike Portnoy remained active during his 13-year hiatus, engaging in various musical endeavors, including forming supergroups like The Winery Dogs, Sons of Apollo, and Adrenaline Mob. He also contributed to the collective project Metal Allegiance and several other musical projects. Dream Theater's latest album, "A View From the Top of the World," was released in 2021, marking their 15th album. According to Petrucci's statement, the band appears to be heading back to the studio, working with Portnoy on a follow-up. Additionally, a press release has promised more dates for Dream Theater's "Dreamsonic" progressive-music traveling festival, following its successful inaugural run during the past summer.