This Week in Drumming: August 11th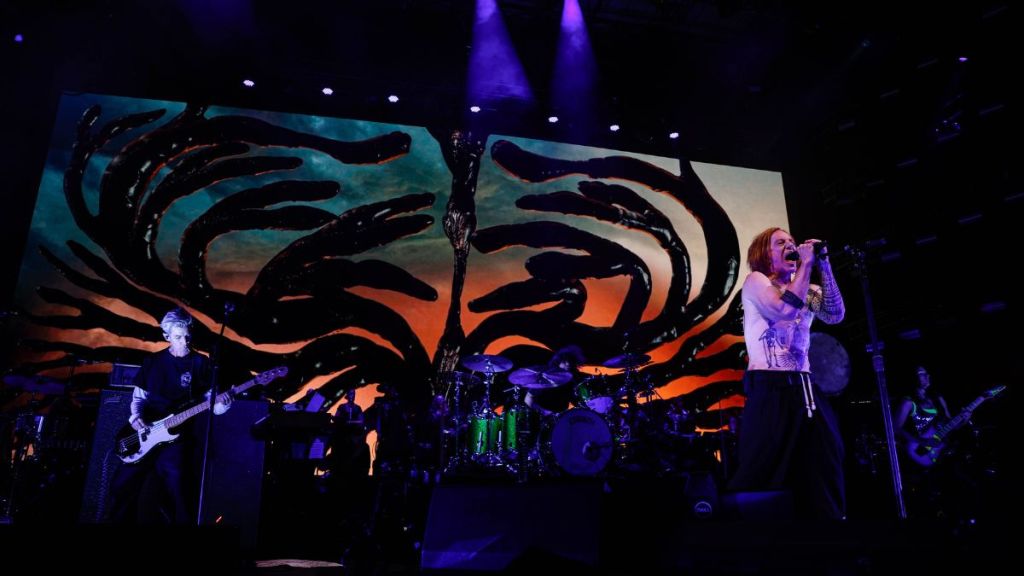 By Paolo Ragusa
Another great week of music and live shows for us here at Modern Drummer. Here's what went down in the drumming world this week.
The Modern Drummer Neil Peart Legends Vol. 1 Bundle: Out Now!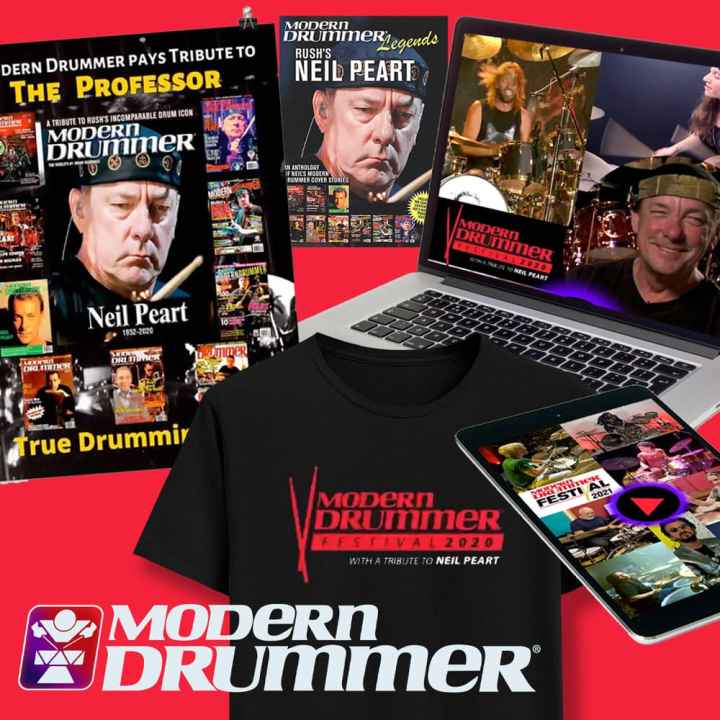 Celebrate one of the greatest drummers in history with our new Neil Peart bundle! Browse through Peart's various Modern Drummer cover stories over the years with Volume 1 of our Modern Drummer Legends series, experience the impressive and heartfelt dedications to Peart from Modern Drummer's 2020 Festival, and revisit Modern Drummer's May 2020 issue, which features a comprehensive tribute to the drumming icon. Not only that, you'll get a Modern Drummer 2020 Festival t-shirt and a signature tribute poster of "The Professor" Neil Peart. His drumming influence knows no bounds, so grab our Neil Peart bundle now to honor his legendary status and feed your drumming imagination.
Check out the Neil Peart Legends Bundle Here.
New Q&A with Danny Elfman/Nine Inch Nails Drummer Ilan Rubin
Modern Drummer caught up with Ilan Rubin ahead of his performance with Danny Elfman last weekend. Elfman recently completed two career-spanning shows in California that highlight his work with Oingo Boingo, his various film and television compositions, and his solo work. Rubin, who has previously played in Nine Inch Nails and replaces Josh Freese in Elfman's band, discusses the challenge of Elfman's material, the gear he's playing on, and his production and solo work.
Read the Q&A with Ilan Rubin and see photos of Danny Elfman's August 5th show here.
Drumming News
Several drummers, including Ringo Starr and Kings of Leon's Nathan Followill, paid tribute to The Band's Robbie Robertson, who died this week at the age of 80. Read their dedications here.
Metallica kicked off the North American leg of their "M72 World Tour" last weekend in New Jersey. Read all about last weekend's shows and see photos of the band here.
Queens of the Stone Age began their North American Tour this past week in support of their most recent LP, In Time New Roman…. Read about their tour debut and check out photos here.
New Music (From Great Drummers)
Turnstile has teamed up with instrumental alternative jazz group BADBADNOTGOOD for the New Heart Designs EP, which features reimagined renditions of Turnstile's breakout 2021 LP, Glow On. The new drums from Alexander Sowinski are spellbinding. Listen here.
The Hives have released their first album in over a decade, The Death of Randy Fitzsimmons. Drummer Chris Dangerous (Christian Grahn) is back to his bombastic best behind the kit. Listen here.
Glam metal vets Dokken have announced a new album, Heaven Comes Down, and shared a ripping new single, "Fugitive." With BJ Zampa on drums, it's a reminder of what Dokken do best, and landed as Heavy Consequence's Song of the Week. Listen here.
New Tours Announced
UK power metal mainstays DragonForce have announced a Fall 2023 North American tour and inked a new deal with Napalm Records. See their tour dates here, and grab tickets here.
The Struts have announced a new album, Pretty Vicious, and shared some brand new tour dates to coincide with their fourth studio album. See details here, and pick up tickets here.