Daru Jones Teases New Solo LP and Gives Advice to Young Drummers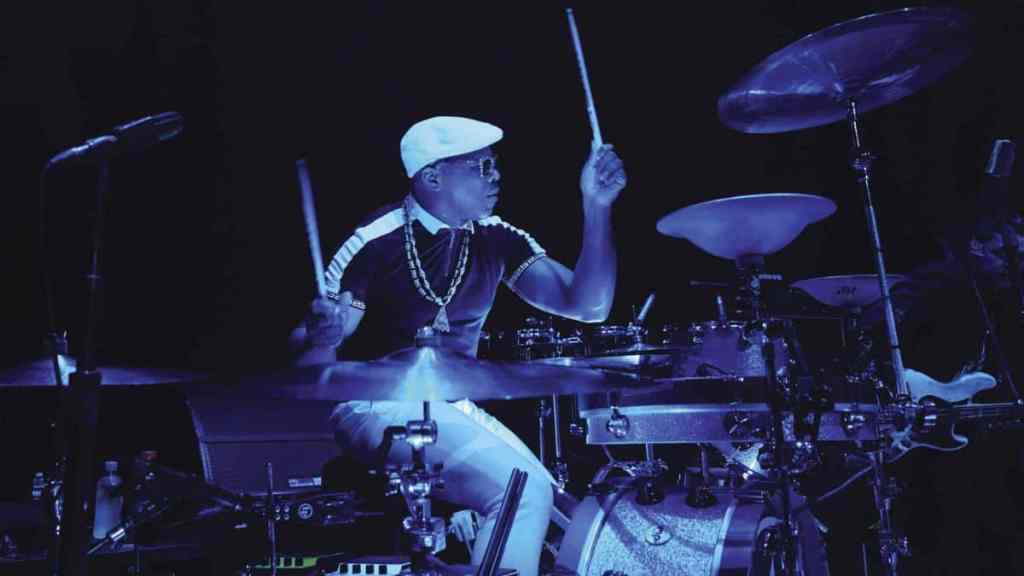 Daru Jones, Jack White's distinguished drummer — and the star of our March 2023 Modern Drummer cover — is gearing up to release a new solo album.
In a comprehensive interview with Modern Drummer about touring with White, his new "rock-hop spaceship" kit, and channeling the rock energy of "Bonham, Mitch, and so on," Jones teased a new solo LP that he hopes to release this year. "It's being mixed by the legendary "Bassy" Bob Brockman," Jones tells Modern Drummer, "I'm planning on really stepping out into producing more and being an artist. I'm taking the same energy that I have been giving other artists and pointing it to myself."
This isn't Jones' first foray into headlining a side project; he also mentions that he's "looking forward to finally doing another Daru & Rena project" with his sister, Tamara, as well as lending drums to longtime collaborator Pete Rock's upcoming tour. But this new solo album feels like a long time coming for Jones. "I've been able to invest my energy into other people for years. When people get me, they're know they're gonna get the full 100% (and more)… So now, since people think I have all this magic, I am investing that magic into my own thing." Advertisement
While the album hasn't been formally announced yet, Jones did reveal a collaboration between him and neo-soul artist Van Hunt. He also provided some advice for young drummers learning to develop their musical vocabulary: "Young drummers should make recordings, I think it's really good for drummers to not just be a live drummer. It's good for them to go into studio and record themselves, or use their phone to record themselves," he says.
"I used to do that for years. I had my cassette player right next to me, we'd record everything, rehearsals, church, gigs, everything, just hearing what sounds good. When I would play it back, I wasn't listening to it like it was me — I was listening to it like it was like one of my heroes."
Later on in the interview, Jones also breaks down his new kit for Jack White's tour, which includes a Roland SPD-SX Sampling Pad and three SPD 1 Single Pads for incorporating samples. He also added what he calls a "big pancake drum" to help provide more low-end sound and compensate for higher-tuned toms. As for the name "Rock-hop spaceship kit?" Jones' answer is simple: "I wanted my drums to look like a UFO!" Advertisement
Modern Drummer's March 2023 cover story with Daru Jones is out now.