Blink 182 Postpones Mexico and Latin America Reunion Shows After Travis Barker's Injury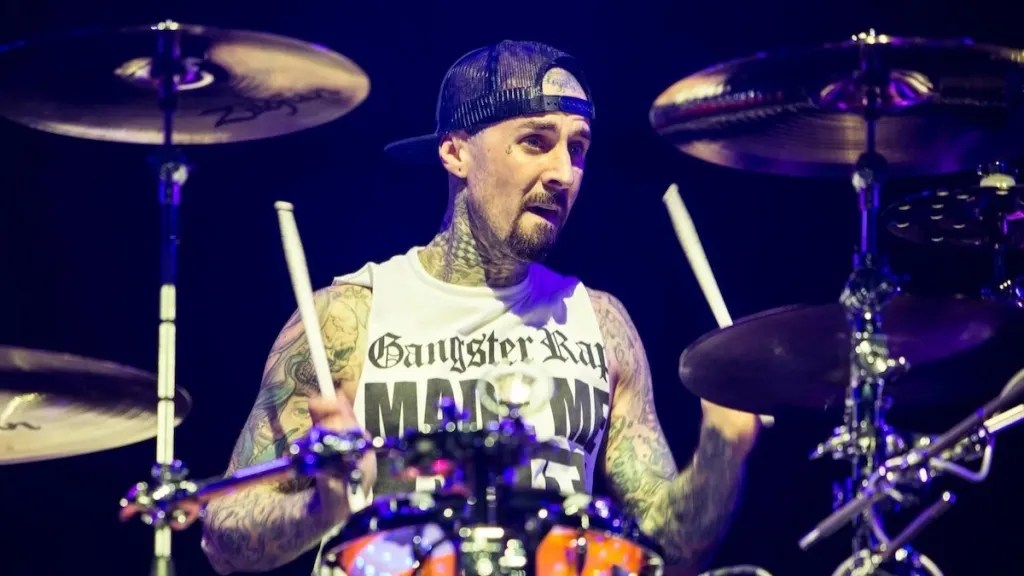 Blink-182 fans in Latin America have been hit with another setback after the band announced they will postpone the first leg of their highly anticipated reunion tour.
The band was scheduled to perform in several countries in the region, including Brazil, Argentina, Colombia, Chile and Mexico, to kick off the band's first shows with their reunited lineup in 10 years. However, drummer Travis Barker suffered a finger injury during rehearsals earlier this year, and has now undergone surgery on his ring finger following a re-injury. As a result, the Latin American dates have been pushed back to 2024, including appearances at Lollapalooza's Chile, Argentina, and Brazil festivals.
In a video message posted on Instagram, Tom DeLonge explained that Barker requires surgery due to a "freak accident that no one saw coming". Despite this latest setback, the band is still confirmed to embark on the reunion tour's North American leg beginning in May. Advertisement
Fans who had purchased tickets for the tour will be able to receive refunds through official ticketing channels. While it is undoubtedly disappointing for fans, the band has assured that they are committed to returning to the stage as soon as possible.
Watch Tom DeLonge's message below, and purchased tickets to Blink 182's upcoming reunion tour dates here.
View this post on Instagram