Ringo Starr and Paul McCartney Play on The Rolling Stones' New Album: Report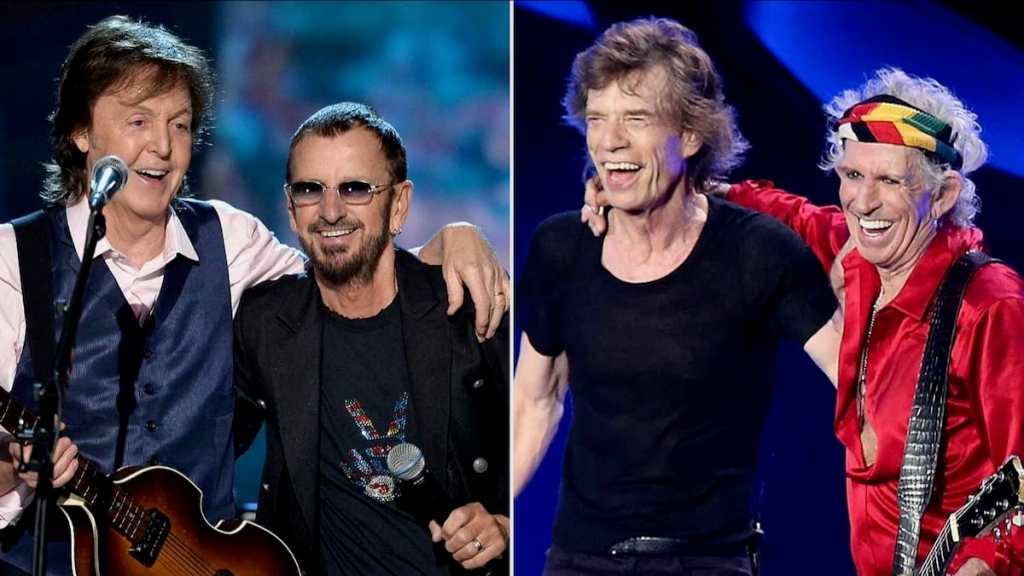 The ultimate '60s supergroup is materializing — but perhaps only for a song or two.
The Rolling Stones' new album is yet to be announced, but Variety has confirmed the record will feature The Beatles' Paul McCartney and Ringo Starr. Whether or not Starr and McCartney appear on the same track or different tracks is unknown. The Rolling Stones' Mick Jagger and Keith Richards confirmed in a 2021 interview with the Los Angeles Times that the late Charlie Watts had already recorded some drum parts for the album.
After Watts' passing in August of 2021, both Starr and McCartney paid tribute to the longtime Rolling Stones drummer. "Me and Charlie, we hung out… we lived close in London, or we'd find ourselves at dinner or a gig," Starr told various outlets when promoting his 2021 EP, Change the World, "He had a harder band than I did to keep together!"
Not much is known about the collaboration between The Rolling Stones and the surviving members of The Beatles, but it's worth noting that the last official collaboration between the two bands was in 1968, when John Lennon and Yoko Ono joined Keith Richards for the 1968 TV special The Rolling Stones' Rock and Roll Circus. Advertisement
Produced by Grammy-winning producer and McCartney collaborator Andrew Watt, The Rolling Stones' new album will likely be their first full length album of original material since 2005's A Bigger Bang.