New Team, New Drums, New Everything!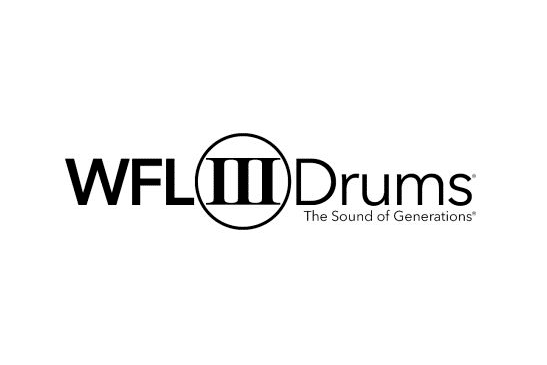 WFLIII Drums, the company started by the legendary Bill Ludwig III (or B3 to his friends) in 2014, producing high quality drums, are all FIRED up for their biggest year to date … 2023!
Under the direction of Bill, together with new business partner Cloburn Ltd, owned and run by professional drummer Paul McManus, the year 2023 sees a new and exciting time for the brand. With new technology, coupled with the hand-built craftsmanship you expect from Bill and the experience he has gained from longstanding traditions of the previous generations in the drum business.
Bill: "On behalf of everyone at WFLIII, we are so excited to present a range of drums that will reflect my family's legacy by making professional instruments from the finest materials available, with a sound that is unsurpassed and a look that will last generations".
The company is launching its new dealer display snare rack that contains SIX snare drums, with at least one that will suit any players' style or musical situation. From the iconic 1909 3mm Aluminum Shell drums, in both 5.5" and 6.5" depths, to a classic 6.5" deep Black Nickel Over Brass, to a beautiful exotic Birds Eye Maple snare, a Ribbon Mahogany with brass hardware along with a 5.5" deep Gloss Black over the proprietary WFLIII G2 Shell (a thin 6 ply maple / mahogany mix) – the new snare rack will be turning heads … and ears everywhere! Advertisement
Bill adds "Obviously, we custom make all our drums, having a new range of 28 beautiful hand-applied paints, stains, sparkles and exotic woods. On top of this, we wanted to create a range of our six favorites; all available through our selected dealers and friends as well as directly from our website, so there is no excuse for any drummer to not have one WFLIII snare, or six, in their arsenal of sounds. For the collector's drum room or studio, the six snares together with the eye-catching display are available to purchase for a discounted price directly from us, or you can just opt for the rack itself and build your very own collection over time".
In addition to the world-class snares, WFLIII produces some of the best drum kits available today; again, all custom built to order with tom sizes 8" through 15", Floor Toms 14" through 18" and Bass Drums 18" through 26" – at whatever depth you desire. In addition to the 28 standard finishes, custom finishes are available and for any kit orders you deal directly with the man himself, Bill Ludwig III.
Bill: "We have a very dedicated team, based at our factory in the Kansas City area, USA, that are all intent on producing the finest drums at a reasonable price point for the quality and sound I require in a drum I would play myself. Our philosophy is to keep things simple and give the customer what they want. Our chosen shell materials are tried and tested by some of the world's best touring and session players and are a favorite of many seasoned studios and producers. When it comes to great quality, first-class customer service and most importantly SOUND, WFLIII drums has the generations of experience to give you the finest drums you could wish for. Hearing is believing … Check us out!" Advertisement

WFLIII Drums are available from www.wfliiidrums.com and our snare display rack can be seen and
heard at the finest drum shops now.