Nick Mason's Saucerful of Secrets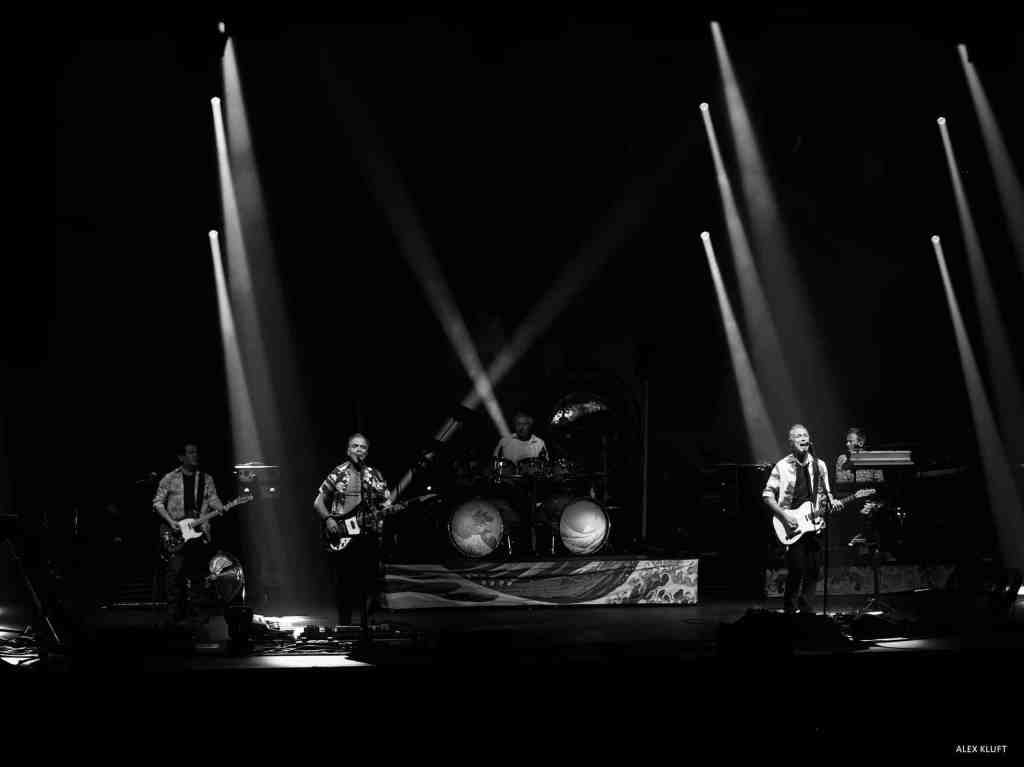 By Alex Kluft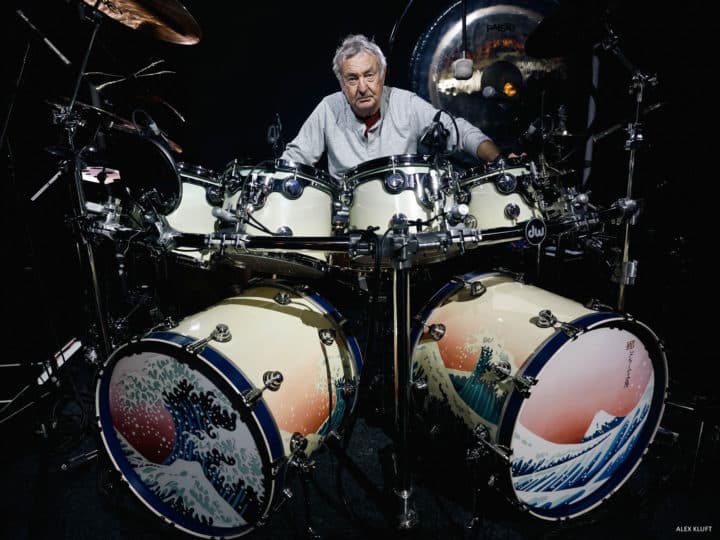 Nick Mason's Saucerful of Secrets played the second to the final show of their North American tour Monday night at the Moore Theater in Seattle, WA with the following night in Toronto, Canada being the final show. The show took place on Halloween but was not Halloween-themed, however, the music certainly was fitting. This 2+ hour show featured early Pink Floyd music pre-Dark Side of the Moon. The show also included songs that had not been played in decades. The drumset Mason is using on this tour is a recreation of his old set based on the artwork of Katsushika Hokusai's "Under the Wave off Kanagawa." The original set is part of the touring Pink Floyd Exhibit opening in Montreal, Canada November 4th.
In 1965 Pink Floyd formed in London with Syd Barrett (Guitar/Vocals), Roger Waters (Bass/Vocals) Richard Wright (Keys), and Nick Mason (Drums). Barrett departed the band after just two albums with the second being Saucerful of Secrets and David Gilmour was his permanent replacement. Pink Floyd with Gilmour/Waters released another five albums until the groundbreaking Dark Side of the Moon was released in 1973 which is all the music Mason is playing on his Saucerful of Secrets tour. After Waters departed the band after The Final Cut was released in 1982, Mason, Wright, and Gilmour continued to tour together as Pink Floyd until the band parted ways after The Division Bell tour in 1994, which was the last time Mason played in the U.S. before his Saucerful of Secrets tour in 2019. This was also his last time touring before 2018. Pink Floyd reunited one final time in 2005 for Live 8 at Hyde Park in London. Barrett passed in 2006 and just two years later Wright passed leaving three surviving members. Gilmour, Waters, and Mason performed together one time since Live 8 at the 02 Arena as part of Roger Waters The Wall Tour in 2011. With Water's band, all three performed "Outside the Wall," the final track of The Wall with Waters singing, Gilmour on mandolin, and Mason on tambourine.
After decades of Waters and Gilmour feuding, Mason decided it was time to do his own tour as there was no longer hope of all three playing together again. With Waters and Gilmour's blessings, Mason formed his own band and toured in 2018 in Europe and the U.K playing Pink Floyd music from their first seven albums (1967-1972). In 2019 Nick Mason's Saucerful of Secrets came to North America. Mason dug deep into Pink Floyd's catalog for these sets. Waters is known for massive tour productions at stadiums and arenas worldwide and Gilmour also played large-scale shows on his last tour. However, Mason is playing theaters with a production that includes a big backdrop with projections on it and lighting to really take fans back to the early days. One thing to note is that some of the projections are live and made under a small camera on top of a light board. Advertisement
At the time of the first tour it had been nearly 25 years off the road, and it felt like Mason never stopped as his drum skills haven't changed a bit. The first night, the set kicked off with "One of these Days," off Meddle (1971). Mason played a 2+-hour show of 20 songs with an intermission in the middle. The set included "Vegetable Man," which had not been performed live before the last tour, "Atom Heart Mother," "If," and "Echoes." Mason and his band came back for a three-song encore of "See Emily Play," "A Saucerful of Secrets," and "Bike." Mason's band consists of guitarists Gary Kemp (Spandau Ballet) also vocals and Lee Harris (Blockheads), keyboardist Dom Beken who worked with Richard Wright, and bassist/vocalist Guy Pratt (David Gilmour solo/Pink Floyd).
Setlist:
One of These Days
Arnold Layne
Fearless
Obscured by Clouds
Candy and a Currant Bun
Vegetable Man
If
Atom Heart Mother
If (Reprise)
Remember a Day
Set the Controls for the Heart of the Sun
Set 2:
12. Astronomy Domine
13. The Nile Song
14. Burning Bridges
15. Childhood's End
16. Lucifer Sam
17. Echoes
Encore:
18. See Emily Play
19.A Saucerful of Secrets
20. Bike