Amarin Percussion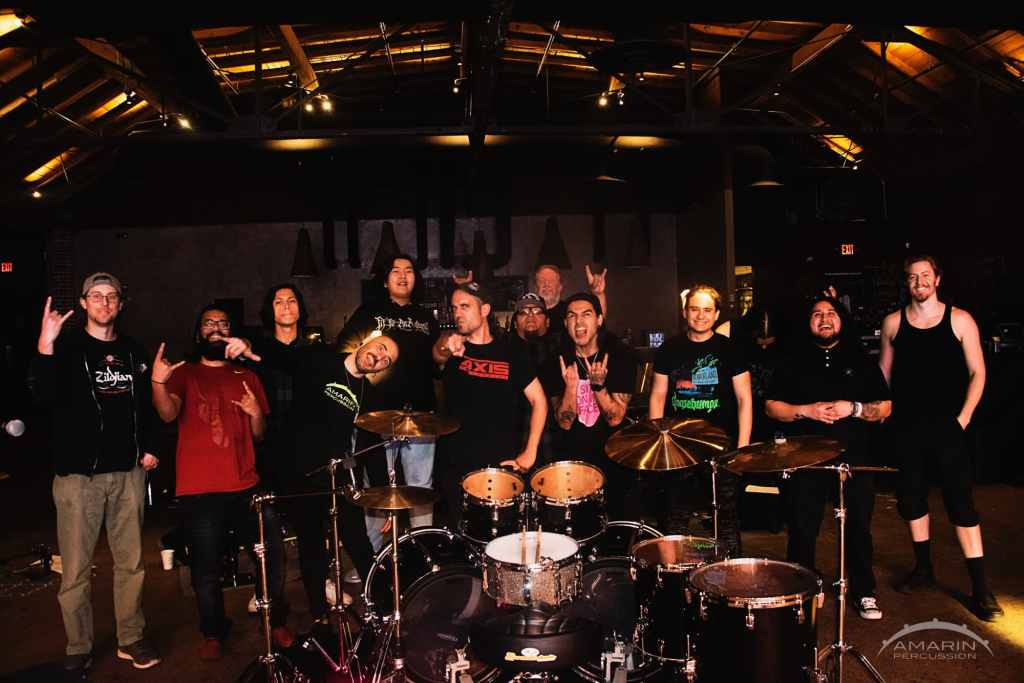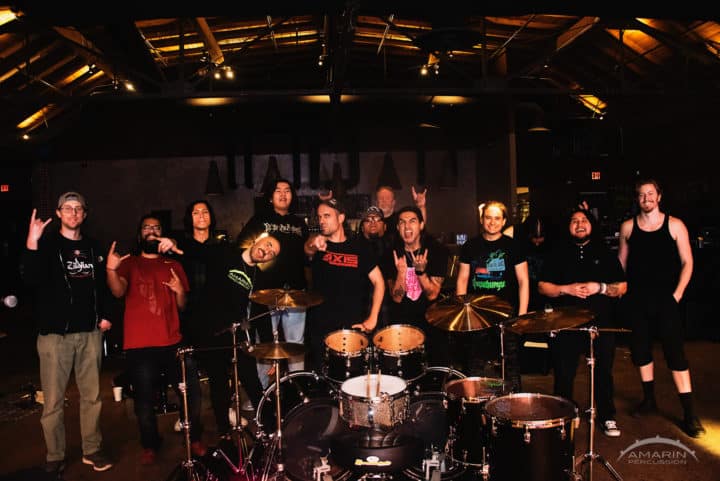 Amarin Percussion brings exceptional drummers to Los Angeles for in-person, personalized drum
masterclasses and clinics.
Started at the end of 2021, Esodic drummer Zed Amarin and Sarah Dunn opened Amarin
Percussion to make exclusive drummers more accessible to the Los Angeles drumming community.
Through in-person masterclasses, clinics, and individual lessons, Amarin Percussion has been able to
unite renowned drummers with those seeking to learn special techniques and routines.
Amarin Percussion's first event was an in-person masterclass with Italy's speed phenom
Riccardo Merlini. During this three hour masterclass, Riccardo worked closely with the students and
taught his speedy hand technique, proving beyond a doubt as to why is he known as one of the fastest
drummers in the world.
Amarin Percussion's second masterclass was an all-day event with Nile's George Kollias. George
has a passion for teaching to drummers and had everyone engaged from when he first sat down to play.
Several of Kollias' endorsers including Axis Percussion, Sabian, and Vic Firth sent in various items which
were raffled off during the event. Items won by attendees included an Axis George Kollias signature
double pedal, a Sabian crash cymbal and George's signature drumsticks. Kollias is known for his work
with the band Nile and his "swivel technique". Advertisement
Amarin Percussion's upcoming event is another masterclass with Riccardo Merlini on Sunday,
April 10, 2022 in Los Angeles. Merlini will also be holding individual one-on-one lessons all week. Visit
www.AmarinPercussion.com to sign up for the masterclass and lessons. We hope to see you there!