Upcoming Oz Noy Album, <i>Snapdragon</i>, Will Feature Dave Weckl, Vinnie Colaiuta, and Dennis Chambers: Video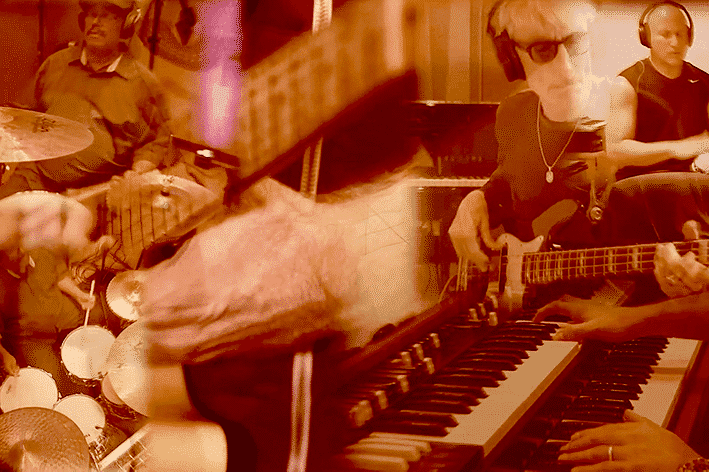 Guitarist Oz Noy's upcoming album, Snapdragon, which comes out on November 6, will feature three of the greatest fusion drummers of all time: Dave Weckl, Vinnie Colaiuta, and Dennis Chambers. A slew of other recognizable names also appear: bassists John Patitucci, James Genus, and Will Lee; keyboardists Brian Charette, David Kikoski, and Jason Lindner; saxophonist Chris Potter; guitarist Adam Rogers; and trumpeters John Sneider and Wallace Roney.The album likely represents Roney's final recording, as the legendary musician succumbed to complications of the Coronavirus this spring.
Snapdragon contains six original compositions, plus a cover of the Zombies' "She's Not There" and two Thelonious Monk pieces. It will be available on all digital platforms and through Noy's label, Abstract Logix, and can be pre-ordered at oznoy.bandcamp.
Watch a video of the track "Looni Tooni," featuring Dennis Chambers on drums, here.