Tabla Master Zakir Hussain Joins Julian Lage and Charles Lloyd for Healdsburg Jazz Live Stream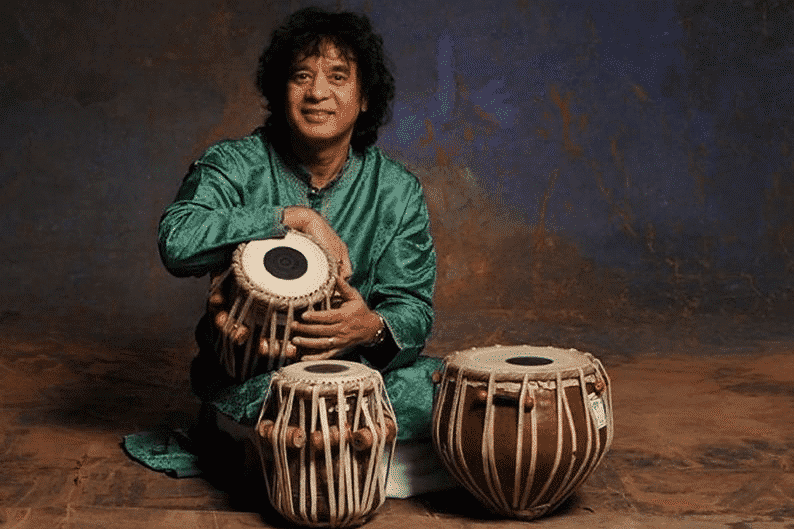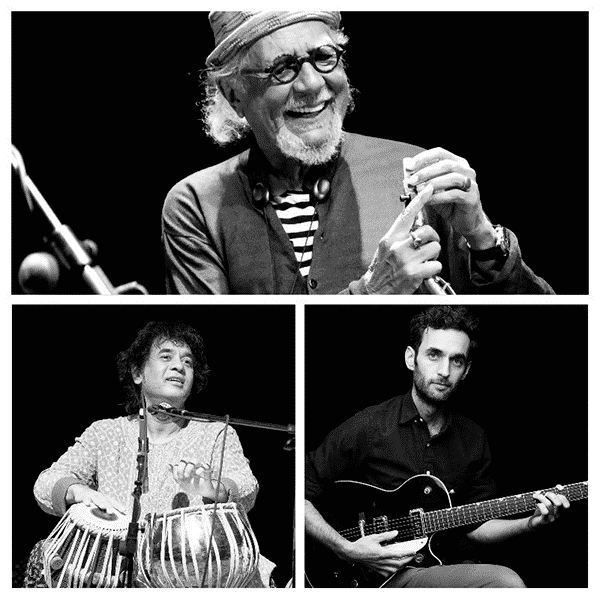 On Saturday, September 26, Healdsburg Jazz presents the world premiere of Charles Lloyd, Zakir Hussain, and Julian Lage playing together as a trio, to be streamed live around the world. Each musician will be driving to the intimate wine country town in Northern California for this real-time live show. The group will play together in safe, socially distanced fashion without an in-person audience from the Paul Mahder Gallery, captured by state-of-the-art sound and video equipment and beamed to a world-wide audience.
For a minimum $15 donation, viewers will have 72-hour access to the recorded concert after the live performance, which starts at 7 p.m. Pacific Time. "I am looking forward to this with great excitement," says Zakir Hussain, who has played the Healdsburg Jazz Festival four times previously. "The Festival always inspires artists to exceed expectations. It is always special to perform there."
Zakir Hussain, Julian Lage, and Charles Lloyd have collaborated before, but not together in a formal setting, so this performance constitutes a world premiere. Lloyd and Hussain first played together at Grace Cathedral in San Francisco shortly after the 9/11 attacks in New York, and in 2004 formed a trio, Sangam, with drummer Eric Harland, releasing one self-titled album and playing at the 2008 and 2011 Healdsburg Jazz Festivals. Advertisement
Zakir Hussain was born in Bombay, India, in 1951. His father, Alla Rakha, was a renowned tabla master who provided Zakir's earliest instruction. Zakir began performing concerts as a preteen and rocketed through the ranks of Hundustani classical music before arriving in the U.S. in the band of Ravi Shankar in 1970.
In 1974 Hussain formed the Indian-jazz fusion group Shakti with British guitarist John McLaughlin. He's brought his tabla virtuosity to artists ranging from George Harrison to John Handy to Van Morrison to Mickey Hart, the Grateful Dead drummer who included Zakir in the Grammy-winning Planet Drum project, featuring percussionists from around the world.
For more information and to register, go to healdsburgjazz.org. And to read the exclusive Modern Drummer feature "Understand Indian Rhythmic Concepts," click here.