On The Beat with Rich Pagano of the Fab Faux: Talks Recent Projects and Upcoming Shows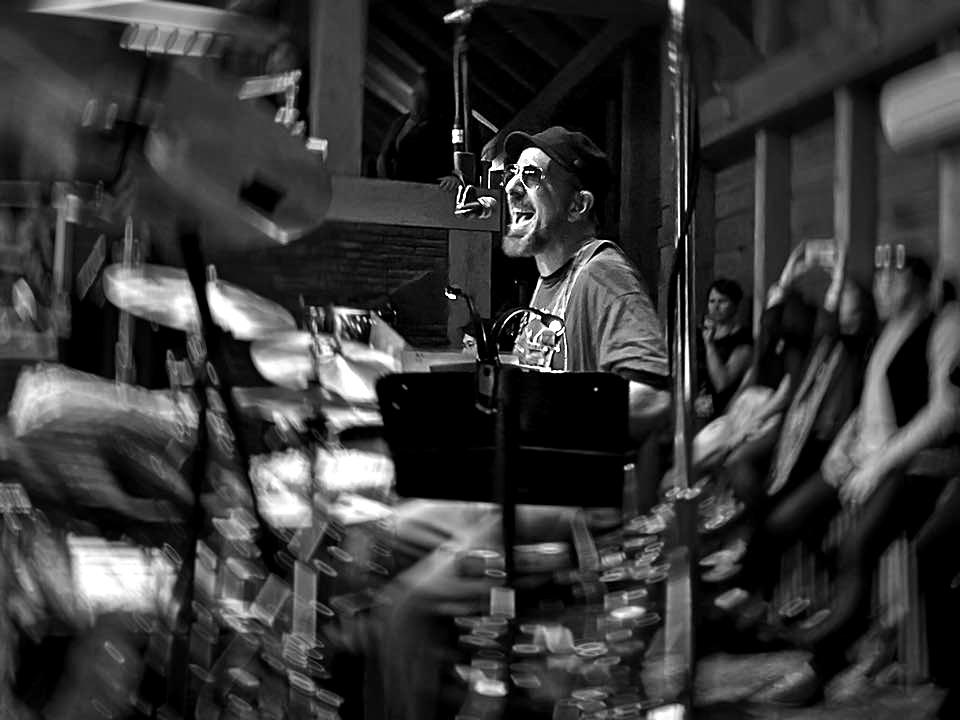 Hello Modern Drummer magazine voyeurs. Rich Pagano here to talk briefly about what has been happening and a couple of nice events that I am honored to be a part of in the near future. I haven't checked in with the MD community in a while and a quick glance at recent online periodical shows lots of friends who are busy performing on some wonderful music and playing beautiful kits in cool rooms. Glad to see it thriving.
A recent highlight for me has been a wonderfully steady gig with a movie production company that facilitates period music for TV and movies. Besides playing drums, I was relied upon to get spot-on drum sounds with period drumsets. Some of you know that I love getting drum sounds about as much as I love playing them. My other studio highlight has been nearing the finish of the second Rich Pagano + the SugarCane Cups record (currently writing with LA producer Chris Seefried). Stay tuned.
As far as live work, I was fortunate recently to have a period of performing with Roger Waters for a series of shows to benefit Walter Reed Medical Center and our returning vets. Roger is a mad genius and experiencing his process in creativity was a highlight. GE Smith was our musical director. Currently, I am shuttling between live shows including one as musical director/drummer featuring Rosanne Cash with a multi-artist benefit on November 30 in NYC (www.lennontribute.org), as well as with the great Marshall Crenshaw (on the road and in the studio), Early Elton (www.earlyeltontrio.com), and of course, the Fab Faux (www.thefabfaux.com). Advertisement
The Fab Faux will be presenting a George Harrison 75th Birthday Celebration on November 3 at the Beacon Theatre in NYC. Partial proceeds will benefit George and Olivia's Material World Foundation. This is our biggest footprint of a show! We will include the Hogshead Horns, the Creme Tangerine Strings, the Weeping Atlas Singers, plus special guest musicians. Normally, we have two drumkits on stage (Beatles early and late periods) but on this event, I have decided to utilize one kit since we are leaning toward later-Beatles George and the All Things Must Pass period. I have a challenge ahead of me with assembling a hybrid drumset that can cover "Taxman" to "Awaiting On You All." I think I will dust off my '61 Blue Sparkle Ludwig's with a Slingerland eight-lug 6.5×14 Buddy Rich reissue snare drum (a girthy sucker).
Recently, the Fab Faux was asked to perform live on SiriusXM radio, complete with the horns and strings. Fortunately, we also had a ten-camera shoot to document it all. In the end, there are six videos from the day and we couldn't be happier with how it came out. You can find them on the Fab Faux Facebook page or the Fab Faux YouTube page. See below for some highlights.
Watch The Fab Faux/SiriusXM sessions "Strawberry Fields Forever" here:
Visit Rich's website/newsletter signup here: www.richpagano.com.