Jay Clancy of Sloucher in On The Beat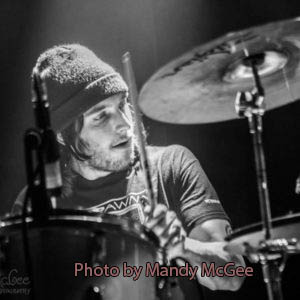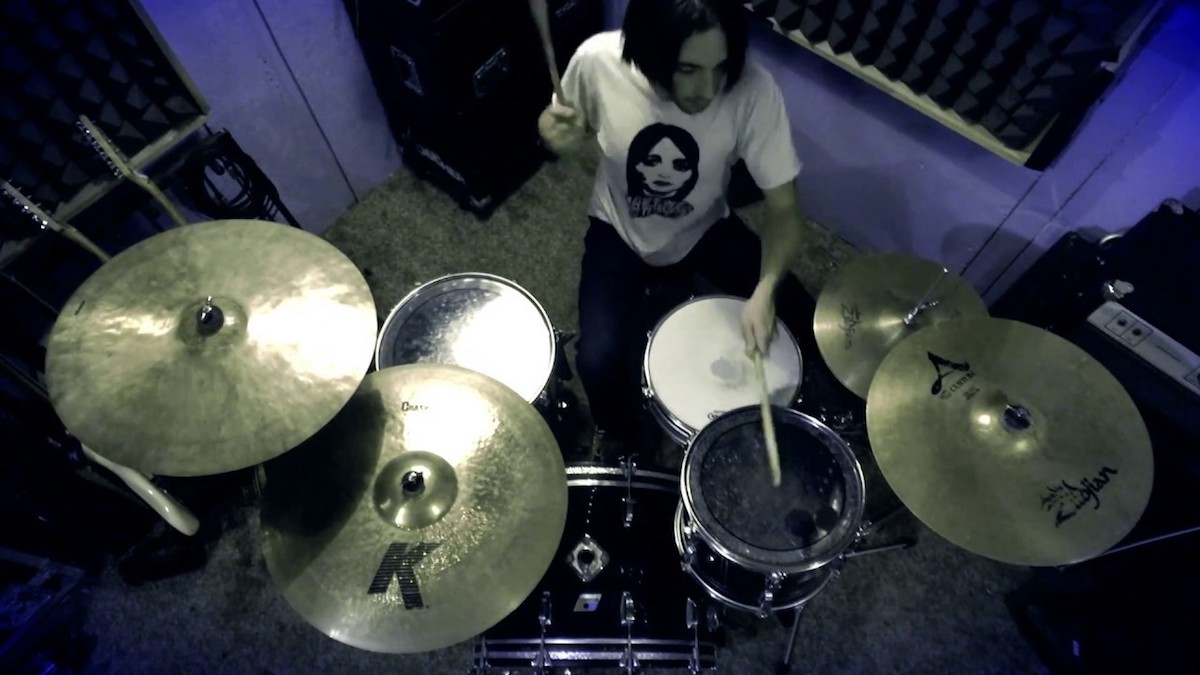 Talks Gear and Sharing Drum Duties
Hello Modern Drummer readers! My name is Jay Clancy and my band Sloucher is from Seattle, Washington. Our debut LP Be True was released on November 16 on Swoon Records. In the past you could find me drumming for bands like Cayucas, Hibou, or Oberhofer.
These days, my only gig aside from Sloucher is playing bass for another Seattle band, Telekinesis. I am keeping up my chops by touring or appearing on recordings with other groups as much as possible!
Sloucher has a unique way of operating in the drum department. My best friend, Jack Hamrick, is Sloucher's official drummer. I am the singer/songwriter and rhythm guitarist. When it comes to writing and recording the drums, he and I share the duties. Some songs are better suited for Jack's pocket-oriented grooves, and other songs work better with my aggressive, heavy-hitting approach. In our opinion, two drummers are better than one. It is a very collaborative effort, and we use this to our advantage when writing songs. A good example of this process can be heard in our recently released single that I drummed on called "Perfect For You." Advertisement
Jack and I grew up together in the Tacoma area, taking drum lessons from revered local drummer Jay Douglas. I took my first drum lesson at seven years old, and I wasn't allowed to hit a snare drum until about six months later, once I'd mastered the forty Percussive Arts Society rudiments on the practice pad. It was torture at the time because I was just a kid who wanted to make noise! Looking back, it was an invaluable lesson that helped me establish some serious musical discipline.
Sloucher started as a solo project of mine while I was playing drums for a few bands around 2015. I decided to start making a record, which became the Certainty EP. Throughout that process, the band grew into a four-piece with Kyle Musselwhite on lead guitar and Lance Umble on bass. Last year we were able to play some pretty amazing shows, like opening for Portugal. The Man at the Paramount theatre, playing the main stage at the Sasquatch! Music Festival, and doing a live session on KEXP.
My first drumkit was a blue Ludwig Accent that I drooled over for months in the window of the local music store. I was so bummed when it was gone, but little did I know my parents had bought it for me and stashed it at my grandparents' house. They gave it to me for Christmas that year. I've been a Ludwig devotee ever since. Advertisement
The current Sloucher kit is a black '70s Ludwig Vistalite: 14×22 kick, 16×16 floor tom, and 9×13 rack tom. We use a '70s 5.5×14 aluminum Ludwig Acrolite as the main snare. You can't go wrong here—these snares are everywhere since they were the Ludwig student model, so they are cheap and even sound good when they are out of tune!
I use Remo drumheads all around. Clear Powerstroke 3 on the kick batter, Pinstripes on the batter side of the toms, Ambassadors on the resonant side, Coated Ambassador on the snare batter side, and a Diplomat on the snare side (for extra crispy ghost note response), with Puresound wires.
Cymbals include 14″ Quick Beat hi-hats, 16″ A Custom crash, 22″ K series crash/ride, and an 18″ Dream Bliss crash/ride. I really like these Dream cymbals because they are dark, trashy, and affordable! I'm not sure if they still do this, but at one time you could send them cracked cymbals, which they would take and re-melt into new cymbals, and you'd get a recycling discount! I have found so many cracked cymbals in the trash in our practice space—this one was a no brainer. Advertisement
I use Vic Firth Extreme 5B sticks, DW 6000 series flat base hardware (awesome for touring with limited van space) with a DW 5000 kick pedal, and Shure SE215 wireless in-ear monitors.
I'm twenty-six years old now and working full time as a carpenter in Seattle to support my music habit. The lesson that Jay Douglas taught me about drumming all those years ago directly relates to what I do now at my day job—what good is a structure if it's built on a poor foundation? The best part about playing the drums is "you can't get any worse, you can only get better." Plus, it's a good workout. Thanks for reading!
Watch the "Perfect For You" drum video here: 
 Watch "Perfect For You" official video here: 
Watch Sloucher's full performance (live on KEXP) here: 
 For more info on the band, visit https://www.facebook.com/sloucherband.