Top Drummers Join Forces for Beat Hunger Campaign
The November issue of Modern Drummer includes a news item on the hunger-awareness campaign Beat Hunger, which recently brought together a number of pro drummers to help publicize the ongoing need for nutritious food and support for Haitians living in extreme poverty. A few of the participants were kind enough to share their thoughts on the subject with us, and tell us about their latest musical activities.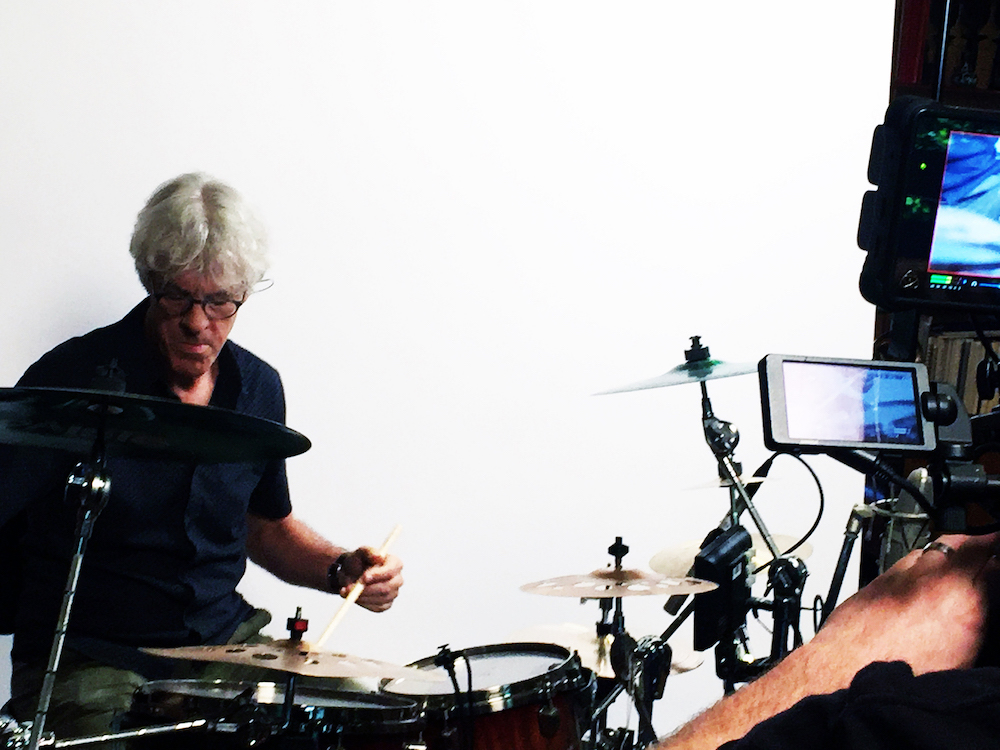 Stewart Copeland
The Beat Hunger campaign is the proper use of megaphone. A byproduct of our work is the power it gives us to galvanize altruism. So we're banging up a noise to get society to focus on what we can be done to beat hunger on this earth. Why is it important for artists to bring awareness to social issues? It isn't. I think all people should speak out on issues that are important. Artists, athletes, and celebrities have more access to the megaphone, but that doesn't make us smarter or [our opinions] more valid.
Latest Projects
I've got two missions today. First, I'm writing a voiceover for my BBC documentary Let There Be Drums, in which I demonstrate the obvious: that drums are at the center of all culture. I'm also orchestrating tunes for a big symphonic show that I'm building. It will be comprised of known material from my albums, movies, and games—a big Spyro concerto, some Rhythmatist, Wall Street, and Rumblefish, and even a couple of Police tunes.
Evelyn Glennie
It seems incredible that we're still facing the crisis of hunger throughout many parts of the world. Much of this is our own fault rather than always being due to natural causes. Anything we can do to bring continued awareness of the issue of hunger is worthwhile, especially if it ignites the action of people who wish to make a difference to others less fortunate. The fact that the drum is universal and can stir people's sense of well-being is a great way to capture attention for this cause!
The musicians involved in Beat Hunger want to make a difference. We all want to share the fact that the drum is a universal tool without boundaries; the drum is all about making connections. Therefore, through the act of striking our drums, we can get together to reinforce the unified message that hunger is unacceptable in the 21st century.
Latest Projects
I've written the music for a Royal Shakespeare Company's production of Troilus and Cressida, which will be performed throughout October and broadcast live in U.K. cinemas. I also toured with the jazz group Trio HLK. I recorded the first-ever double concerto for trombone and percussion by Christian Lindberg in Belgium. I also did a collaboration with the saxophonist Yolanda Brown at the Southbank. Before the end of the year, I travel to North and South America for percussion concerto performances. I'm also progressing with the Evelyn Glennie Archive Collection, for which there are four volunteers working on every aspect of the archives—including the large global instrument collection!
Kenny Aronoff
World hunger is a larger problem than most people realize. It doesn't make sense that anyone should starve anywhere in the world. But wars, politics, corrupt governments, and natural disasters help create world hunger. I feel honored that I was asked to help with the Beat Hunger campaign. I hope to bring awareness to people and inspire them to help in any way they can.
Latest projects
I spent six weeks on tour with John Fogerty with ZZ Top, then three weeks in eight countries in Europe with my band Supersonic Blues Machine featuring Billy Gibbons, a few Jerry Lee Lewis shows, a few shows with the Bodeans, a show with David Pack and Legends in Colorado, a show with Billy Gibbons, sessions in my studio, sessions in Nashville with producer Bob Ezrin for Corey Hart, speaking events, began developing a podcast, and made plans to start a Kenny Aronoff documentary."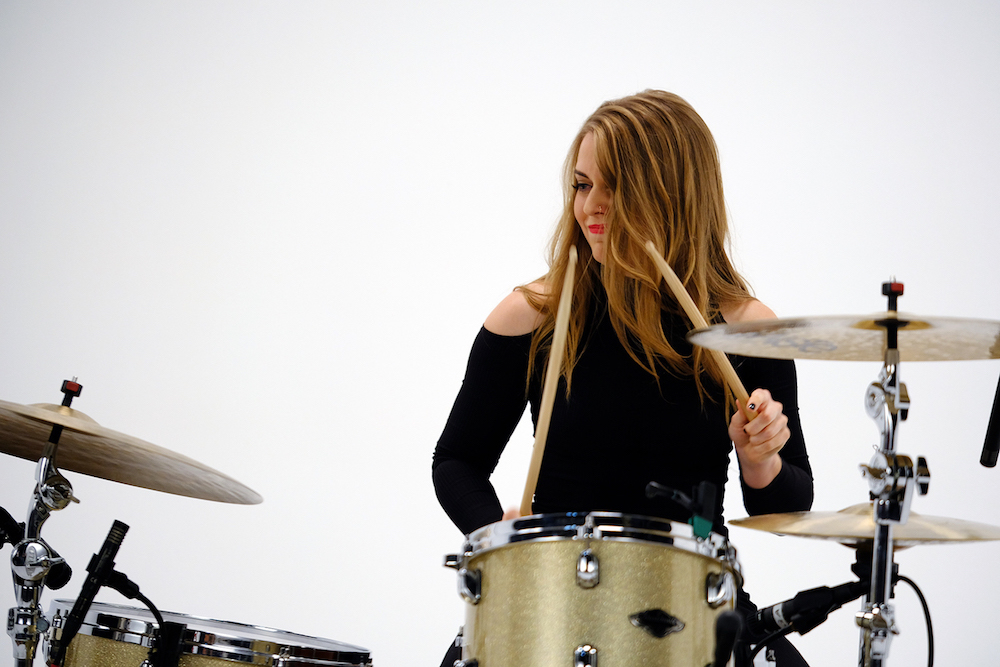 Kristen Gleeson-Prata
I went into music for myself—because I enjoy it and love it—so it's very rewarding to be able to use my music for an important cause bigger than me. The drummers/percussionists/beat makers involved in this project exist in a world full of creative and influential people. I hope that together we can catch the attention of the people in these social circles to raise awareness of the importance of the project, and in turn create some movement and action.
Latest projects
I'm touring Europe and prepping new music for an upcoming American tour while contributing to Modern Drummer and other magazines.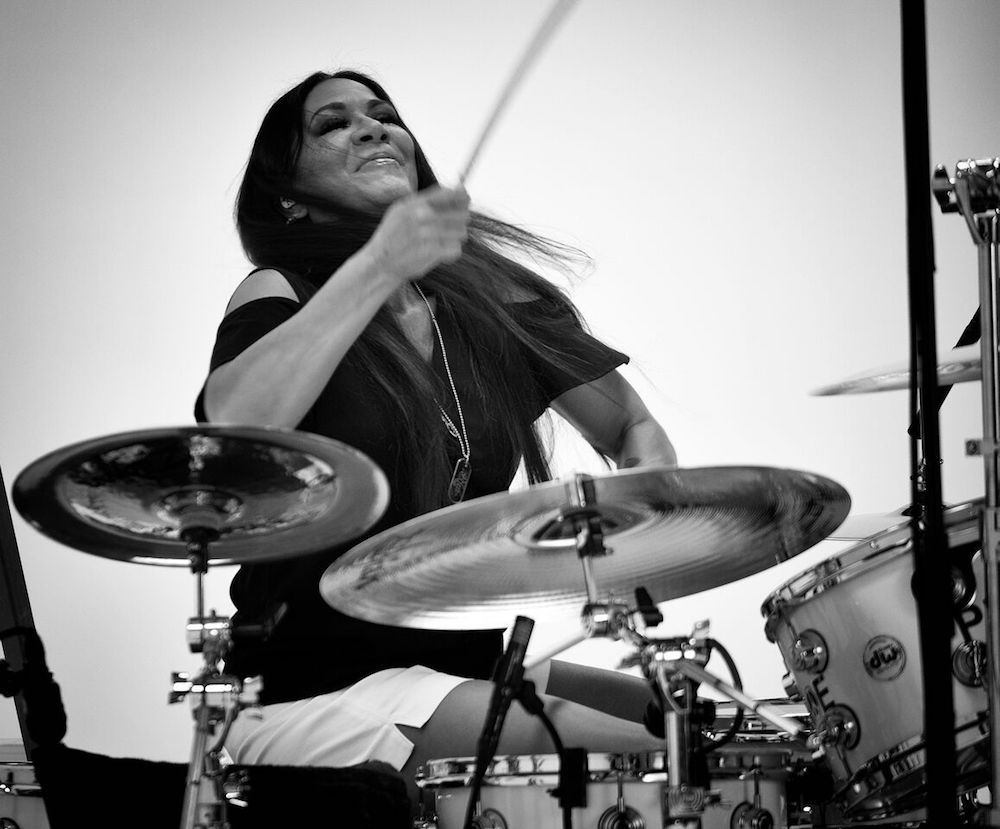 Sheila E
I believe that we're all here to serve each other, to help those in need, want, or distress, or people just needing a helping hand. Using my talent to help others—I can't think of a way better use for my abilities. What I and the other drummers/artists hope to accomplish is to bring awareness so that there is another Beat Hunger event in the early years to come, and begin the process so there is no need for an event like Beat Hunger in the future years ahead.
Latest projects
I'm doing multiple projects, in multiple genres of music. After so many years in the industry, you'd think there was less for me to do. Instead, as I reflect on my career, I found there was so much left undone.
To learn more about the Beat Hunger campaign, go to hungerreliefinternational.org.