On The Beat with Albert Bouchard of Blue Oyster Cult and Blue Coupe: Talks Mentor Francis Clay and Playing Proud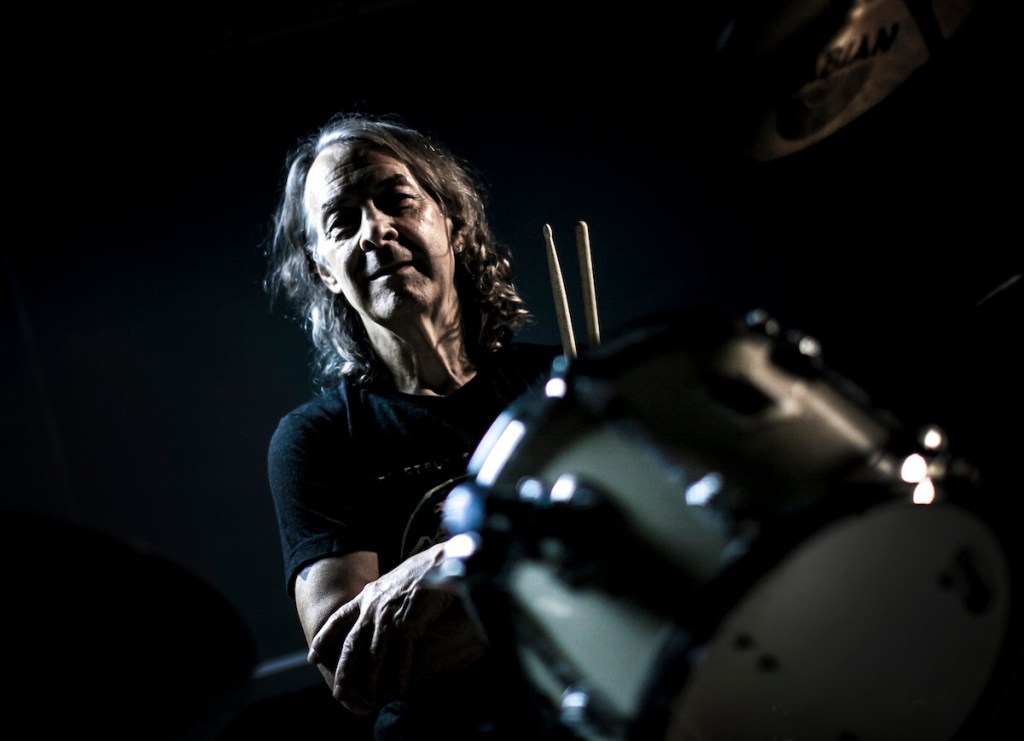 Hello everyone at MD! Albert here. I was a founding member of Blue Oyster Cult and lately you can see me out with my brother Joe and Alice Cooper bassist Dennis Dunaway in our power trio Blue Coupe.
The year was 1967. I was twenty years old. I had been attending Clarkson College of Technology in Potsdam, NY the previous year and had been going down the Northway to New York City on the weekends to see blues artists at the Cafe Au GoGo in Greenwich Village.
I went to see Muddy Waters once and at the end of the show they said they would be having a jam and if people wanted to join they should tell the guitar player (I think it was Luther Allison). I told him that my friend and I would like to sit in and he said to hang out on the side and he'd call us up. We waited a couple hours for our turn but it never came. We went home disappointed.
Now it was a year later and my band, the Soft White Underbelly, was opening the show for James Cotton featuring Muddy Waters and Richie Havens. After our set, Francis Clay, Muddy's drummer, came up to me and said, "I'm Francis." I said "I'm Albert." He said. "I like your style man but can I give you some advice?" I said, " Sure!" He said, "You're the drummer, man. You got to play proud, sit up straight, and play proud. Be proud to play the drums." Advertisement
My favorite drummer as a child was Gene Krupa. To this day he seems like the epitome of the cool drummer, that unstoppable sex machine. But he did kind of slouch in a cool kind of way. So that was my posture then. Now I think about what Francis said every time I play the drums.
Besides the obvious posture advice he was also talking about an attitude. To be proud to be given the responsibility of keeping this party going, of making the listeners want to move, dance, clap, and celebrate this life with which we've been blessed.
After we talked for a while he said, "You know Mud, don't you?" I said, "No." He said, "Well, come on back." We went to the last dressing room in the hall backstage and Muddy was there having a smoke and a drink. Francis said, "Mud, I want you to meet my son, Albert. He's a drummer just like me." Muddy laughed, "I see what you've been up to Francis. Well, good luck with your drumming son." Advertisement
That was it. I walked on air for the next year or so and I still play proud, just like my first mentor, Francis Clay. Thanks for reading!
Watch "Burnin' For You Blue Öyster Cult" performed by Blue Coupe here: 
 Watch here to hear and see Albert talk about his earliest drumming experiences and the influences that helped drive his own drumming passion: 
For more on Albert, visit http://www.albertbouchard.net.