On The Beat with David Uosikkinen of the Hooters: Talks Tours and Bands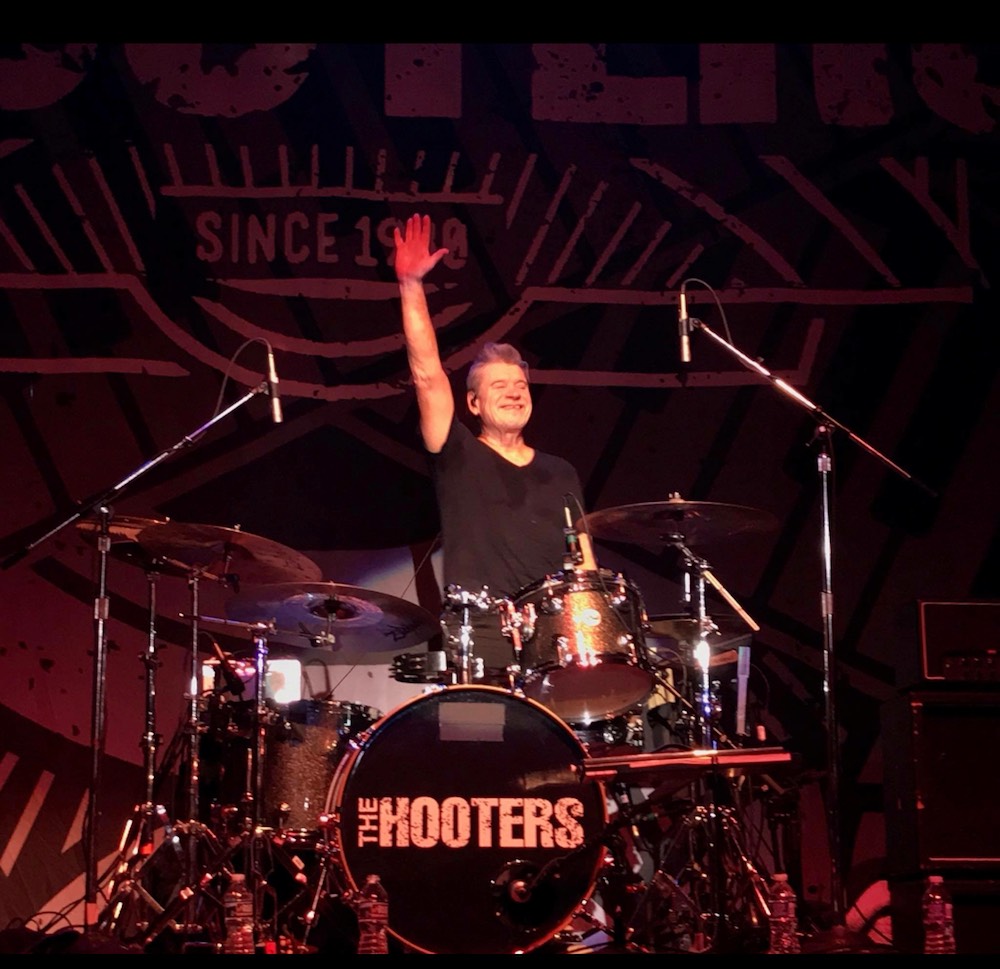 Hello MD family! This year marks my thirty-eighth year playing drums with the Hooters. Since 1980, we have toured throughout Europe and beyond each summer. It's always an adventure and we have made some great friendships along the way.
We began our summer tour with a couple of domestic dates in New Jersey. We leave for a month of shows in Germany, Switzerland, and Norway this week. The tour brings me home in August and we have a couple of dates in November in our hometown of Philadelphia and at Epcot in Orlando. I don't take any of this for granted. I feel fortunate to be playing and doing what I love, so I work my ass off to be in good shape physically and mentally.
The Hooters started making indie records in 1980. We had a great hometown following with a lot of buzz and were signed to Sony Records in 1985, the year of Live Aid and Amnesty International. We opened Live Aid in Philadelphia and it opened many doors for us. It seems like so long ago. Thank you Bill Graham! Advertisement
The success of the band introduced me to a lot great musicians, including Steve and Brian Butler, the founders of Smash Palace. I've come to know and respect the Butler brothers over the years. And because of my band, David Uosikkinen's In the Pocket, I have been able to play with Steve, and many other musicians whom I would have never had the chance to play with. In return, Steve asked me to play with Smash Palace.
It's funny, in the '80s it was rare to be in multiple bands. Nowadays it's unusual to talk with a pro drummer that is in only one band. It's like we all realized that busy is good, and keeping your wheels greased is really important. I'm totally invested in all of my bands, the Hooters, David Uosikkinen's In the Pocket, and Smash Palace. Music is in my blood. I'm always trying to learn something new everyday and I'm lucky to me living the dream!
We are planning some special shows with In the Pocket this winter, and Smash Palace just released a new EP, Right As Rain, along with a video, "It Happened To Me." Check it out here:
For tour dates, news, and more on the Hooters, visit: http://hootersmusic.com/.