On The Beat with TJ Taylor of SOiL: Talks New Record, Influences, and Upcoming Shows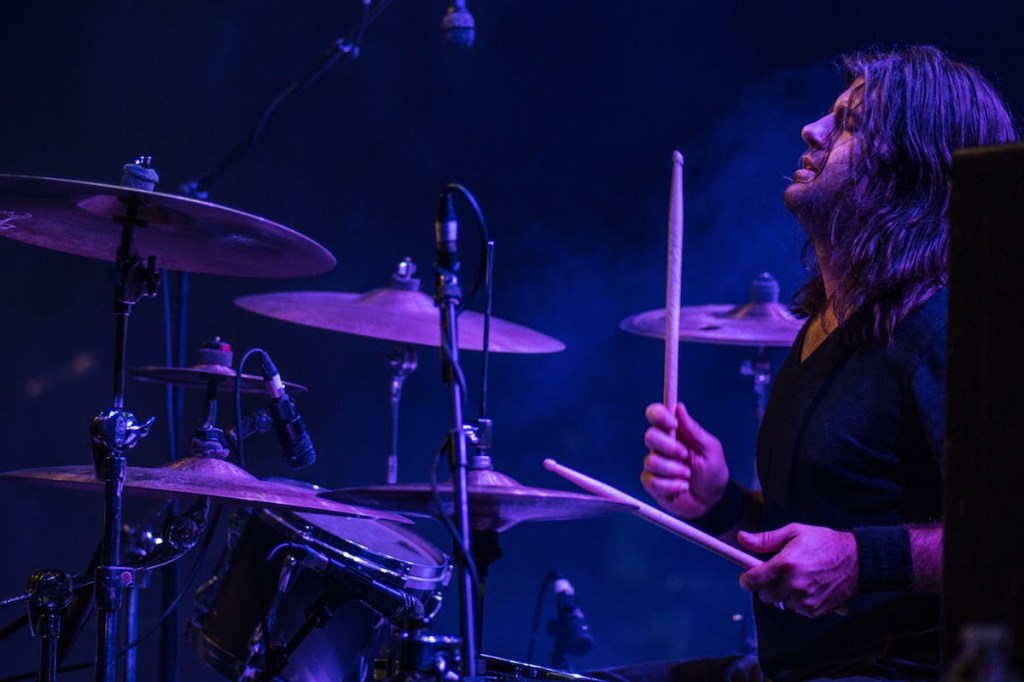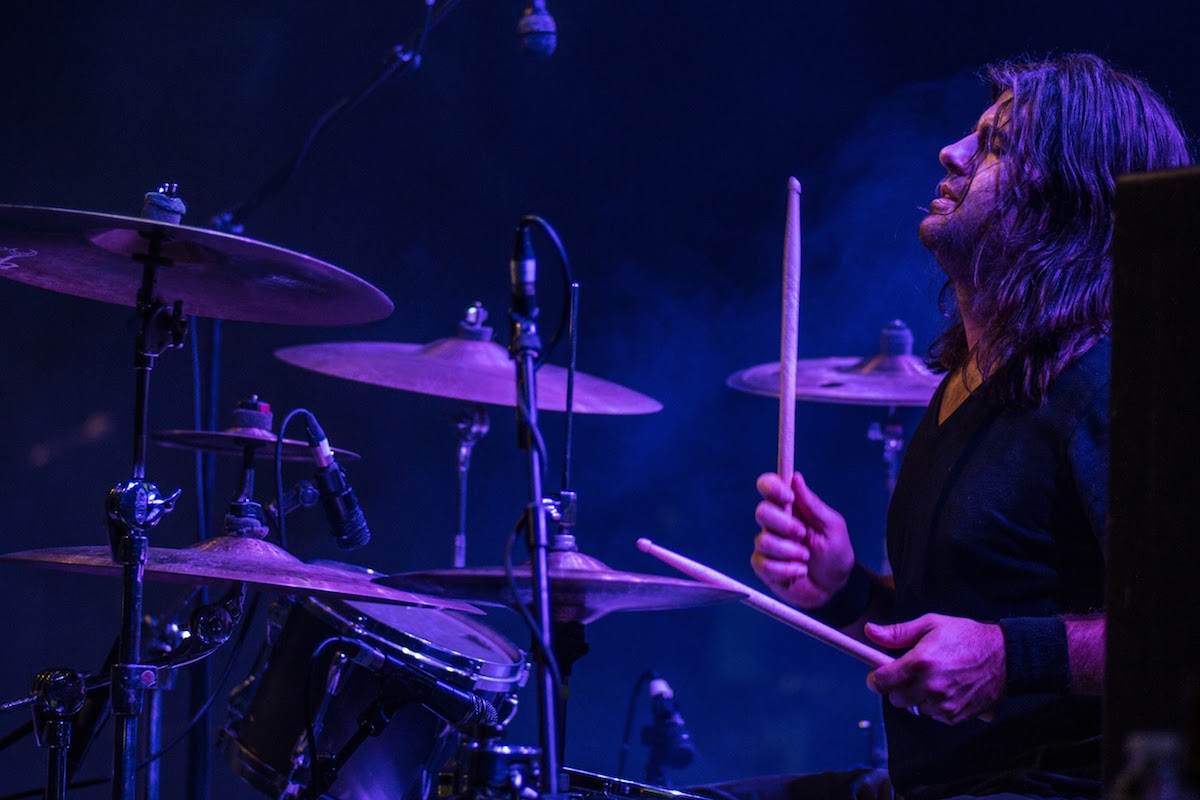 Hello modern drummers! My name is TJ Taylor. It's an honor to write to the MD community and fill you in on what I've been up to. Since mid 2017, I have been drumming for hard rock veterans SOiL.
We just finished up a European tour with Alien Ant Farm and Local H supporting SOiL's new release Scream: The Essentials. The new album is an accumulation of SOiL's most popular songs plus some new and unreleased material including the single "Gimme Some Lovin."
It's great to be sitting behind the drum throne for SOiL. I've not only been a fan for a long time, but I've been friends with the guys in the band for some time now. Bassist Tim King was our A&R rep for Tantric while I was drumming with them. When SOiL was recently in need of a drummer, I got the call. I was happy to step up and fill the spot!
I've been playing drums since I was seven years old. My early influences were mostly power drummers like John Bonham (Led Zeppelin), Alex Van Halen (Van Halen), Tommy Lee (Motley Crue), Morgan Rose (Sevendust), and swingers like Matt Cameron (Sound Garden/Pearl Jam) and Mitch Mitchell (Jimi Hendrix). I've also been drawn to really pocket savvy drummers like Steve Jordan and Dennis Chambers. I have always been a fan of drummers who can throw down powerful drum grooves while still being very musical and mindful of space and dynamics. I always strive for this approach when creating drum parts. Advertisement
When I'm on the road, my go-to gear is a PDP Concept birch kit—22″ kick, 12″, 16″, and 18" toms. I love birch in aggressive music for its pronounced attack and tonal quality. It has the right amount of sustain and punch. I use a 4.5×14 Pearl Sensitone Aluminum snare. It's bright, and you can really dig into it to get that texture, which I like. I use Saluda Earthworks and Decadence series cymbals, medium thin in weight. They are the most durable and balanced cymbals I have used which makes them great for touring. For SOiL tours we run a light show in time with a click track off Pro Tools. I use Alclair CMVK 5 driver in-ear headphones for reference.
I love making music. I love playing live. It's great to be a part of something where people come to let loose and forget about life for a bit and blow off some steam in a safe way. I hope that when people see me play, they can see the passion I have for the music. I'm thankful every single day that I get to do this. When I'm not touring, you can find me catching up with my wife, daughter and son, or working in my studio where I do remote drum session recording. Ultimately, I'm always creating music somewhere.
SOiL will be on the road throughout the summer playing music festivals such as Rocklahoma in Pryor, OK, Amplified in Gloucestershire, England, Rock USA in Oshkosh, WI, Rock Fest in Cadott, WI, and Inkcarceration Tattoo and Music Fest in Mansfield, OH, with a few additional dates in between. Hope to see some of you out on the road! Advertisement
Watch TJ's drum cam videos here:
For more info on TJ, visit http://tjtaylordrums.com and for info on SOiL, go to soiltheband.com.