On The Beat with Nigel Glockler of Saxon: Talks Gear and Influences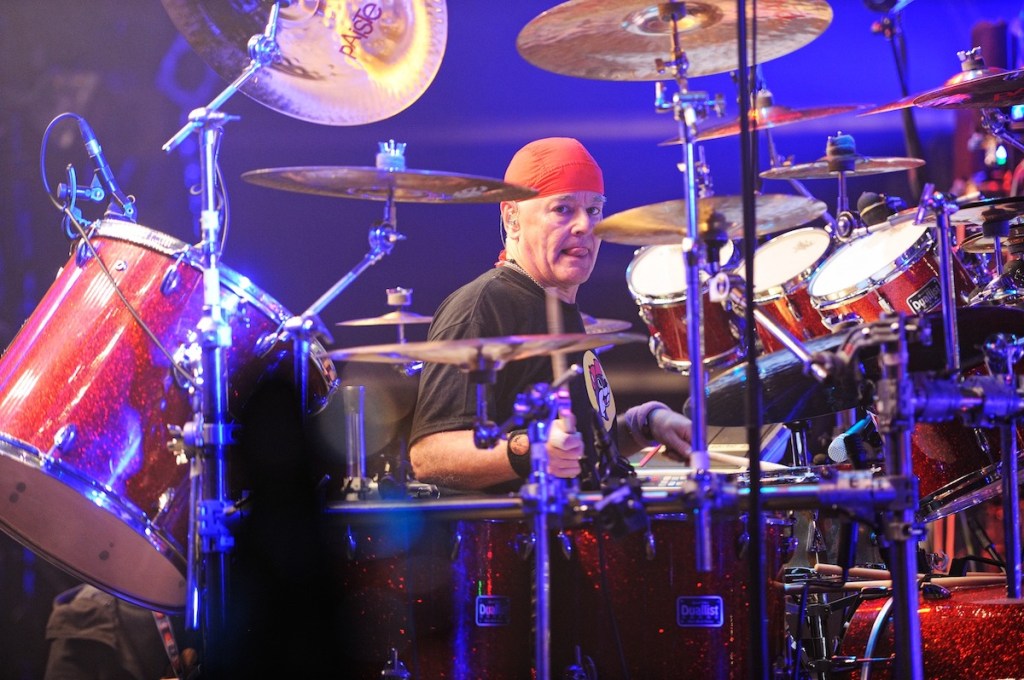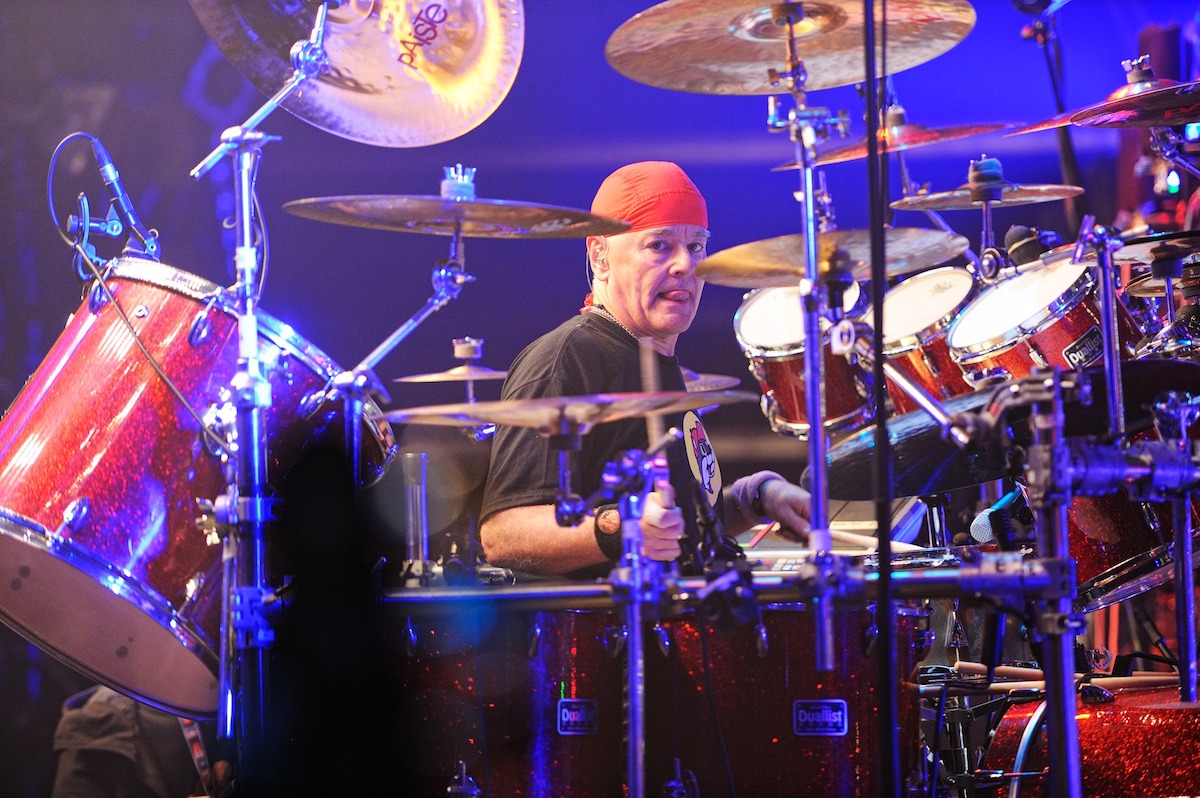 Hi to all you Modern Drummer readers! My name is Nigel Glockler, and I'm the drummer for the British heavy metal band Saxon.
I started playing at the age of seven and haven't looked back since. From the early days on, I've been through a few kits! My current setup comprises two 8″ toms; 10″, 12″, 13″ rack toms; 15″, 16″ floor toms; plus an 18″ floor mounted as a gong drum. My bass drums are 24″ (22″ on my European kit—our then producer preferred that size to record but I decided on 24s for my US kit). All are made by Duallist Drums, with maple shells. I use Canopus snares—either a 6.5 brass or Zelkova for live shows. All my cymbals are Paiste and I use Wincent drumsticks.
As for influences, there have been, and still are, so many! The second gig I ever attended was Black Sabbath on the Masters Of Reality tour, and Bill Ward blew me away. I'd never seen anyone hit so hard, but with such technique. Carmine Appice was another. I was, and still am, a massive Cactus and Vanilla Fudge fan. There was so much music coming out in the late '60s, '70s and I just soaked it all up. The progressive explosion back then was mind blowing to me. Then of course the jazz-fusion movement came along!
Anyway, back to the present. Our latest album Thunderbolt is our twenty-second studio album and has recently landed. We're heading out on the road to support it. We started in March on tour in the US as special guests with Judas Priest and prior to that we had a few shows in the UK and Europe, followed by a longer stint in the fall. In between we have the summer festival season, so a busy year ahead! Advertisement
In closing, I'd like to thank my endorser companies Paiste cymbals, Duallist, Canopus, Wincent, Gibraltar, Cympad, and Protection Racket.
Thank you for reading this and I hope to see some of you on tour! Have a look at the Saxon website for a list of dates near you.
Watch the video for the title track here
And for more, visit www.saxon747.com.