On The Beat with Corky Laing of Mountain: Shares Celebrations and Upcoming Projects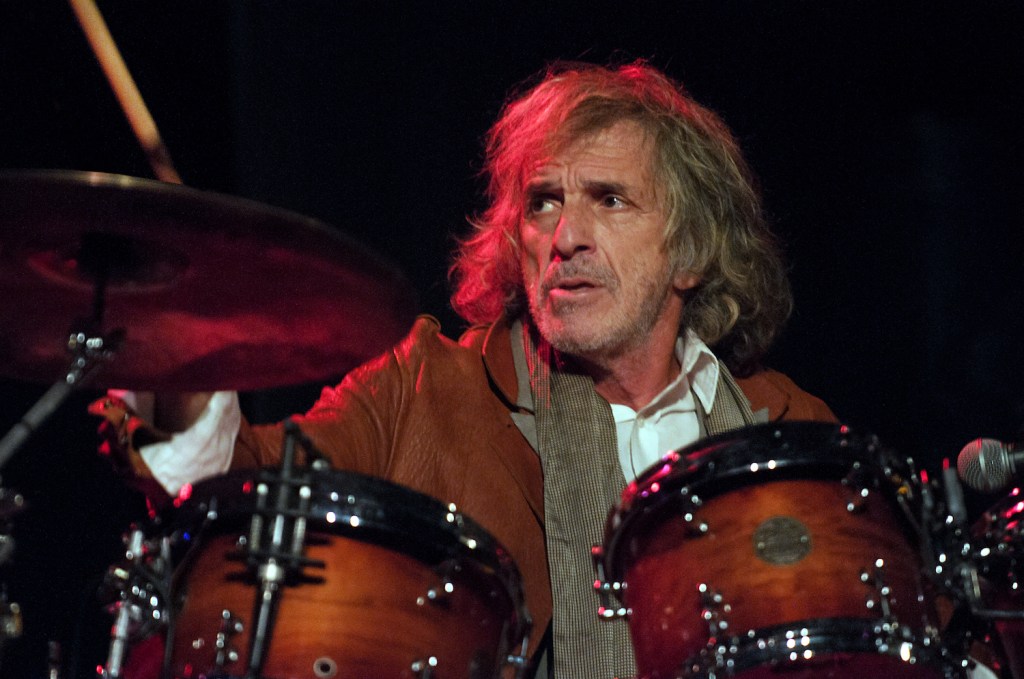 Well, here I am, Corky Laing of Mountain and West, Bruce & Laing at seventy years old. Seventy years old! Never thought I'd make it here, but I did, and I plan on keeping going.
I've come so far from where I've been to get to where I want to go. My seventieth year included a world tour with dates in the UK, Germany, the Netherlands, Finland, and all across the US and Canada. For the North American dates, I was fortunate to have Chris Shutters join in. He's one of the best singers and guitar and flute players who I've ever had the joy to share the stage with. A few months later he introduced me to an all-around musical genius, Mark Mikel, who now plays bass and keyboards and sings in the trio. With Chris and Mark's exceptional musicality we are able to honor the Mountain repertoire as it was written, while at the same time elaborate on it. I've even added a third floor tom-tom to my kit to give me more options. I enjoy playing as much as I ever did or even more.
This year started with a few dates in New York and Pennsylvania and will continue with a US tour in the summer and a European tour in October. We are celebrating the music of Mountain as well as West, Bruce & Laing, and also creating and recording original material. There will be several releases later this year. Rouge Records is re-releasing an album in the vinyl format that I recorded with Felix Pappalardi, Mick Ronson, Ian Hunter, and other celebrated players in the late '70s. Sony picked up Secret Sessions for Record Day in April and my very supportive UK representative, Rob Ayling of Gonzo Multimedia, is excited about releasing several Corky Laing box sets. The first will include Playing God: The Rock Opera box set with a DVD, CD, and a booklet, followed by a Corky Laing in 2017 box that will include a live CD, live DVD, and a tour documentary, and finally a Corky Laing Over the Years retrospective. Advertisement
Talking about looking back, I've just finished my memoirs covering the first fifty years of my life. I wrote them together with my manager and partner Tuija Takala. The timeline for the book and its title, Letters to Sarah, were decided when Tuija found the hundreds of letters at my rehearsal studio that I'd written to my mother over the years. As the youngest of five siblings I did what I could to get and keep my mother's attention and the letters were a way for me to maintain a connection with her throughout the years on the road. Kinky Friedman wrote the foreword to Letters to Sarah and it will be published later this year.
Bye for now. I'm off to hit the kit, like I do every day. I hope to see you on the road that goes ever on! All good things, CL.
Corky Laing celebrates Mountain (with Mark Mikel and Chris Shutters) here: 
For more, visit www.corkylaingworks.com.