On The Beat with Luis Campos of Delux: Talks Albums and Projects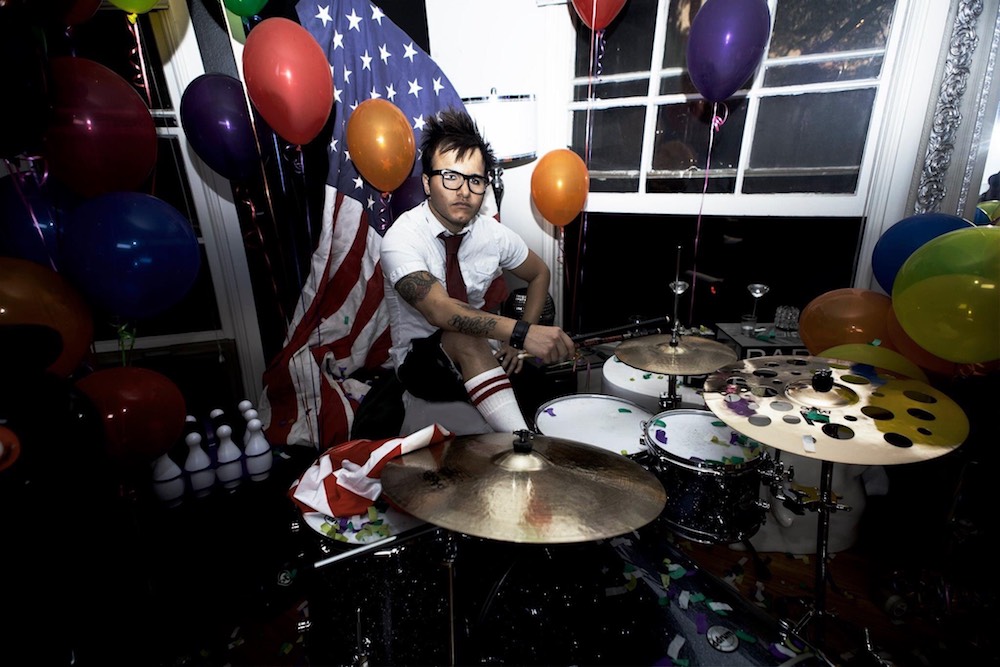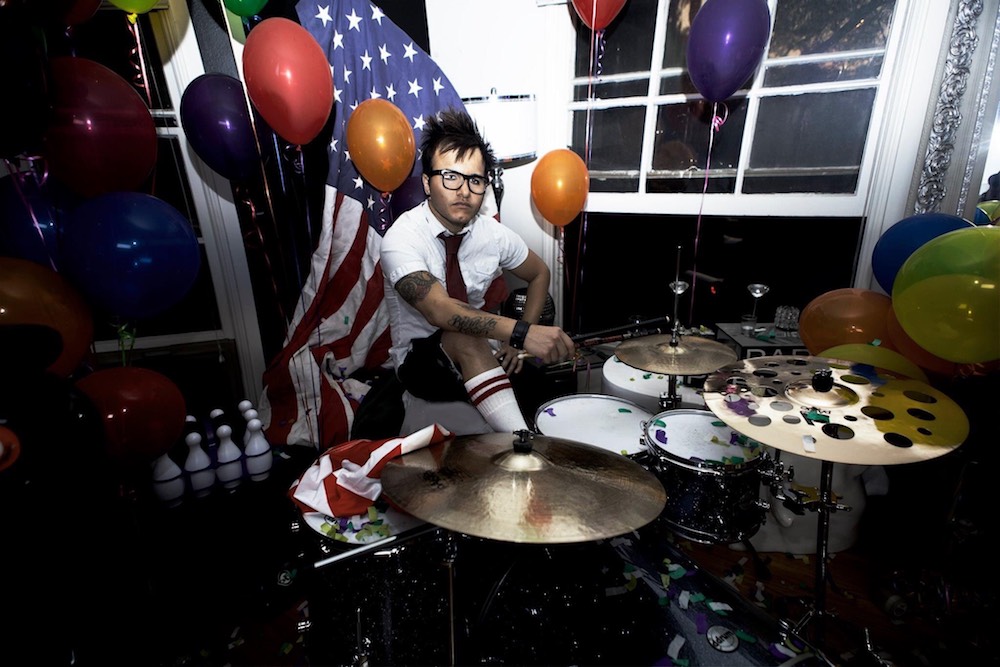 Hi world, my name is Luis Campos. My friends call me "Chocs" and I'm originally from a small town in Culiacan, Mexico. I've been living in Los Angeles for about thirteen years and have been drumming around eighteen years. I became a drummer because of Pearl Jam drummer Dave Abbruzzese.
In my early days, I won the first-place award at a Sam Ash drum contest. They gave me a bunch of drum gear, which was amazing, but the excitement was more about realizing I was somehow good at something I love doing. A few years after that, I became the musical director for Puerto Rican pop star Noelia.
I play drums for two bands (Hideouts and Delux) and I have a jazz/fusion project (Luis Campos Band). I have a DVD titled Not Just Drumming, which was directed by DW drums owner Don Lombardi and produced by Blanca Garcia (MIP-Music-Group). It features bassist Ric Fierabracci (Yanni, Chick Corea) and Jeff Miley on guitar (Altered). You can watch some previews on my YouTube channel and order the DVD worldwide through my website listed below. I also have an album titled Time For Sound with my jazz band, which you can find on iTunes. Advertisement
In 2014, I had the chance to be at Drum Channel with one of my idols, role model and friend Antonio Sanchez (Pat Metheny). We did a drum jam and got interviewed by fellow drummer Curt Bisquera (Elton John, Mick Jagger). I'm very blessed to be endorsed by these wonderful companies—Paiste, Ddrum, Aquarian, Regal Tip, KOPF acoustic Cajons, Protection Racket cases, and Eccentric Systems.
Last year I recorded drums for the band Takers Leavers; their album Filthy Animals was produced by Jeff Sahyoun (Letlive). If you have a chance, please go and check them out, their vocalist David Baqi is amazing. I recently came back from playing some insane shows with Delux in Mexico (you can check some footage on our sites) and I also did a short run in December with Hideouts.
I'd like to thank Modern Drummer for giving me the opportunity to share my story. I've been reading about my idols featured in MD for as long as I can remember and this magazine means a lot to me. Advertisement
And to all fellow aspiring young drummers out there, don't stop believing! Don't give up! If you love drumming and believe in yourself, you can accomplish anything. Hard work pays off sooner or later. It's a wild scary career and doors will close. I promise others will open. Eat, breath, and sleep music/drums and live your dream.
Watch Luis Campos w/Delux at 
Watch his drum solo here: 
And check out Antonio Sanchez/Luis Campos on Drum Channel at 
For tour dates and more, visit www.luis-campos.com, www.instagram.com/ch0cs, www.wearehideouts.com, and www.delux.com.mx.