On The Beat with David Hidalgo Jr. of Social Distortion: Balancing Bands and Styles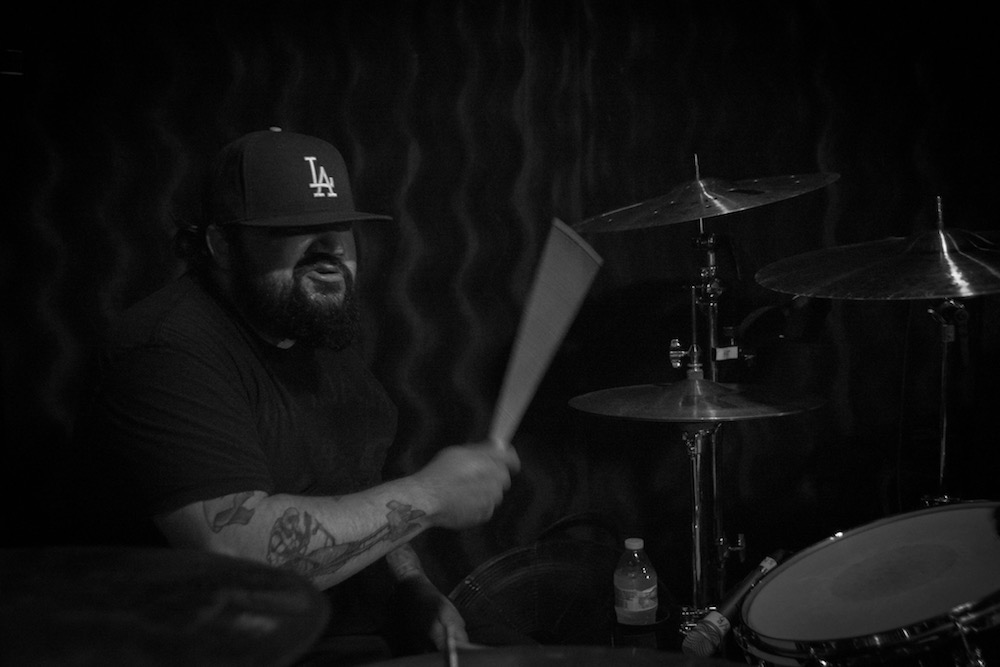 Hi, Modern Drummer readers. My name is David Hidalgo Jr., and I currently play drums for Social Distortion, the Bronx, and Mariachi El Bronx. Social Distortion is currently working on a new album and the Bronx is out touring in support of its new release, Bronx V.
I've been playing drums since I was four years old. My father is a musician so I've grown up around music all of my life. Before I could reach the bass drum pedal, I would play shuffles on the snare while my dad played along. I later grew into the kit and began playing with friends and family in bands. It wasn't until I turned twenty that I decided music was what I wanted to do for a living. Easier said than done! I continued to play with as many bands/people as I could and worked at a concert venue when I was home from touring.
In 2002, I began playing with Suicidal Tendencies. I did that off-and-on for five years. I toured all over the world and played so many wild and awesome shows! I will be forever grateful to those guys for giving me my first real taste of touring. Advertisement
In 2010, I heard Social Distortion might be looking for a drummer. After reaching out to their management, I received an invitation to audition. Four auditions later, I got the gig and have now been with them for seven awesome years. I would not be where I am today without those guys! In the meantime, I've been fortunate enough to play and record with many great artists.
At the end of 2015, I received a call from my good friends in the Bronx to fill in for a tour. I have known and played with some of those guys since middle school so it was awesome to reunite. Their original drummer, Jorma Vik, decided to leave the band in 2016 to join Eagles of Death Metal, so I was asked if I wanted the seat. I've been doing the Bronx and their alter ego, Mariachi El Bronx, ever since. Balancing both bands is a huge task and luckily I've had awesome drummer buddies like Joey Castillo, Oliver Charles, and Jared Shavelson to sometimes cover my shifts.
Being able to play different styles of music is great for your feel, chops, meter, body, mind, and soul. I continue to write and record with as many artists as possible. Being a musician for a living is the best job in the world, and if you can get there, you do everything you can to keep it. Advertisement
I am a proud endorser of Ludwig drums, Zildjian cymbals, Remo drumheads, and Vater percussion and drumsticks.
Thanks so much for taking the time to read this, and a huge thank you to Modern Drummer magazine for having me "On the Beat."
You can find me at www.hidalgodrums.com, www.instagram.com/dhidalgojr, www.twitter.com/davehidalgojr, http://www.socialdistortion.com, and www.thebronxxx.com.
You can check out a few videos here: