On The Beat with Jacobi Gunter: Doing What I Love To Do!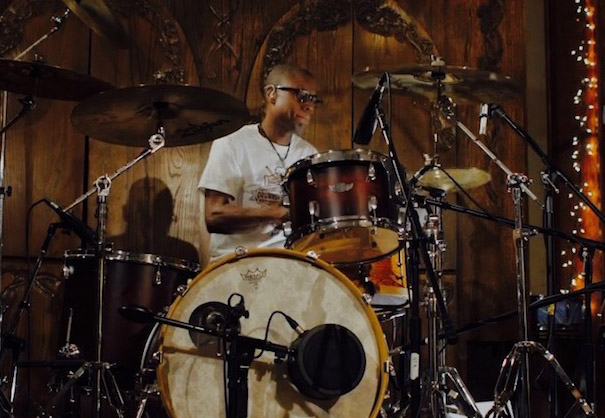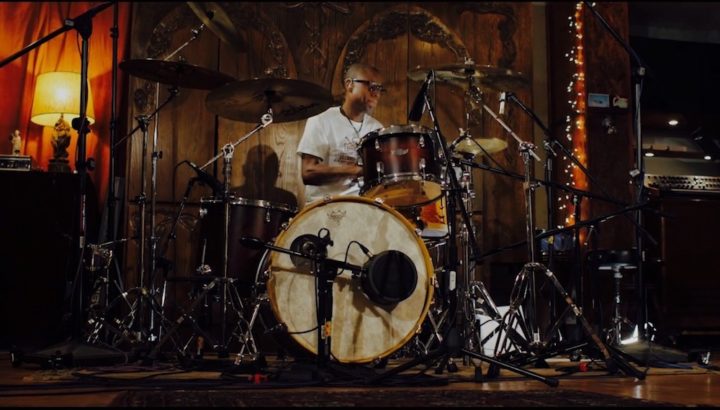 Hello Modern Drummer universe, I am Jacobi Gunter from Columbia, SC and this my inaugural post. I am so hyped yet humbled to share my phenomenal journey with you all here "On The Beat." I've been told that my first performance was at eighteen months old, but my earliest memory was at age two.
Some of my accolades include winning the Larrie Londin memorial scholarship award given by The Percussive Arts Society beginning at age nine for five consecutive years. At age fifteen, I played for the NBA Charlotte Bobcats/Hornets drum team for approximately ten years, being the youngest member ever. Zildjian launched a contest called Zildjian Drummer Love, where Tommy Lee, Questlove, and Kenny Aronoff were guest judges. I competed with thousands of talented drummers to be named the winner of the Southeast region.
In 2015 I signed to be a solo artist playing center court for team introductions at the Hornets' games. The following year I recorded an album with a traditional gospel group, the Gospel Legends, that earned two stellar nominations for Pieces Of Life. Along with performing with different genre-type bands I'm also a drum instructor at Freeway Music, where I enjoy sharing my love and passion of drums with all my students. Advertisement
I am also very excited to announce the release of my debut single entitled "D.U.I" (Drumming Under the Influence), available worldwide this past November 1 on all media outlets. The title stems from drumming under so many life experiences—happiness, sadness, meeting people, reading excerpts from a book, phone calls, or watching different drummers. All of these characteristics embody the meaning behind "D.U.I" and what it means to me. This single allows me to express my rock side while still keeping the funk present and showing versatility as a drummer. The song puts me in the mindset of "Good Times Boys" by the Red Hot Chili Peppers and "Cartoon Parade" by Rod Morgenstein and Jordan Rudess. "D.U.I" was accepted by the Recording Academy to be eligible for voting members and to be nominated in the 2018 Grammys.
Nothing excites me more than creating and traveling my own path that is made up with only my DNA, and it's my pleasure to share it with the world. Thank you Modern Drummer!
My vital gear list:
Drums: DW Design Series 10″, 12″, 16″, 22″ and 7.5×13 custom snare
Heads: Aquarian Reflectors
Cymbals: Zildjian 18″ Hybrid crash, 19″ K Custom Dark crash, 21″ Organic ride, 13″ Pocket hi-hats, 19″ A Custom Projection crash, 17″ K Custom Fast crash
Percussion: Schnell Percussion's various shakers
Sticks: Antonio Sanchez and Kozo Suganama
Apparel: Proteusco Clothing
Check out Drum Experiment produced by Erdal Kas here:
For more, visit Instagram: Jacobi Gunter and Facebook: Jacobi Gunter.