On The Beat with Scotty Irving of Clang Quartet and on Tour with Ariel Pink: Talks Theatrical Performance Art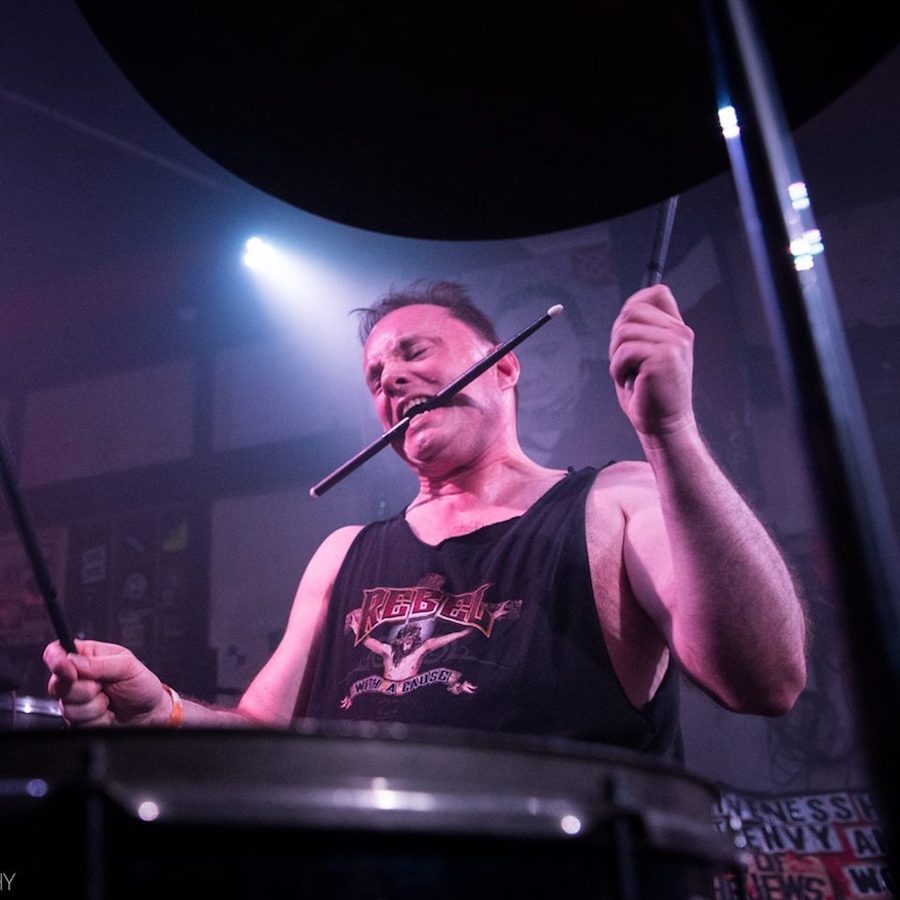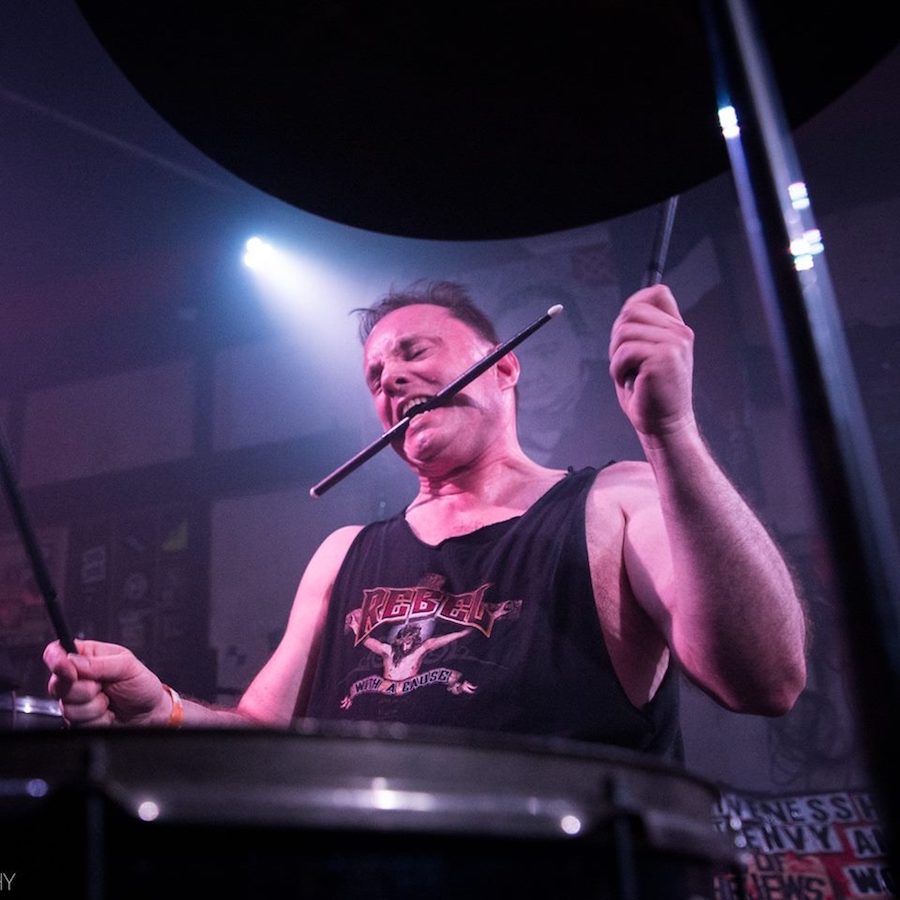 Greetings, fellow MD readers! I'm Scotty Irving, and I have played drums since 1979. I'm typing this as the last of tropical storm Irma is creeping over my home state of North Carolina. I hope everyone reading this is safe!
My main show these days, and the show that I have performed for the past twenty-plus years, is called Clang Quartet—drums and percussion/harsh noise/performance art performed by one person (that's the quartet). This show is more left of center than much of what many of you are used to, but it has gotten me in Modern Drummer several times, taken me all over the United States and Japan, and put me on stage with way more people than I'm going to type right now! That leads to why I'm posting this for all of you to read.
Several years ago I had the pleasure of meeting and performing a show with Mr. Ariel Pink at the Duke University Coffeehouse in Durham, North Carolina. We hit it off right away and kept in touch. I played a few more shows with him in NC and he helped me book one of my first shows in Los Angeles in 2008. Advertisement
Ariel and I continued to record and perform on our own, but we never performed another show together. Then, recently, he surprised me by asking me to open some dates for him on his upcoming East Coast tour. Ariel is playing venues a little bigger than I normally do, and while I didn't hesitate to say yes to his offer, I did wonder if what I did would work in a larger room. My shows are very theatrical, but I usually perform in more intimate settings.
I'm not sure if I can put what I do into words, but I've included links to some videos I've done, which should help. The performance-art aspect of my show involves many props and masks that also double as instruments. There is also a storyline to the show, and most of the prop/instruments have words attached to them in the form of cardboard signs with reflective lettering as a guide to certain points in the show that need explaining.
While the show is very abstract, it still follows a certain path—I hope the videos help in understanding this—and the storyline is essential to the show. I hope the words can still be seen from a distance, as I don't think I can purchase a larger size! Wish me luck! Advertisement
Thanks for reading, and God bless all of you.
Watch Clang Quartet at
and 
Photo by Walter Wlodarczyk