DPA Microphones Keep the Beat for FOH Engineer Joel Lonky During Billy Idol Las Vegas Residency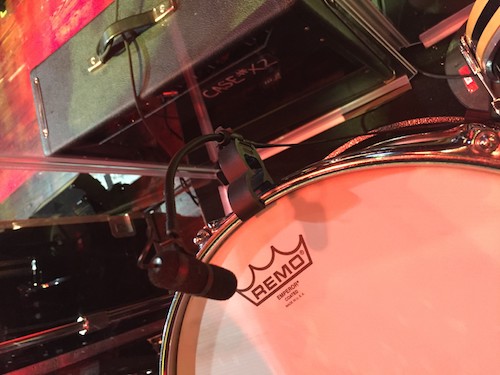 "I started using DPA mics about three months ago," says Lonky. "I have two d:vote 4099D Instrument Microphones and use them on the rack tom and floor toms during Idol's concerts. The microphones are awesome and I love that they capture the actual sound and tone from the drums. They have the most natural sound of any mic I have used on a drum in thirty-two-plus years. The mics cut through without being harsh in certain frequencies and work great at the venue in a room that is not so tight."
Lonky tracks every show for Idol and has noticed that the DPA mics have upped the nightly tracking results from the drums. He is able to hear clarity and definition in the kit. "I have a lot less EQing. It's the first drum mic that didn't need a bunch of EQ to get that tom–floor sound. DPA mics provide an accurate sound without having to open the gain or work with the EQ."
Erik Eldenius, drummer for Billy idol, has noticed the difference as well. Eldenius notes that the d:vote 4099Ds are clearer in his in-ear monitors and sound very organic.
"DPA mics will be on every project I do from now on," continues Lonky. "They are my go-to drum mics! The mounting system and construction of the d:vote 4099D makes it a durable mic that can take a hit without even flinching." Advertisement
For more information on DPA Microphones, please visit www.dpamicrophones.com.