On The Beat with Ben Smith of Roadcase Royale and Heart: Talks New Band and Debut CD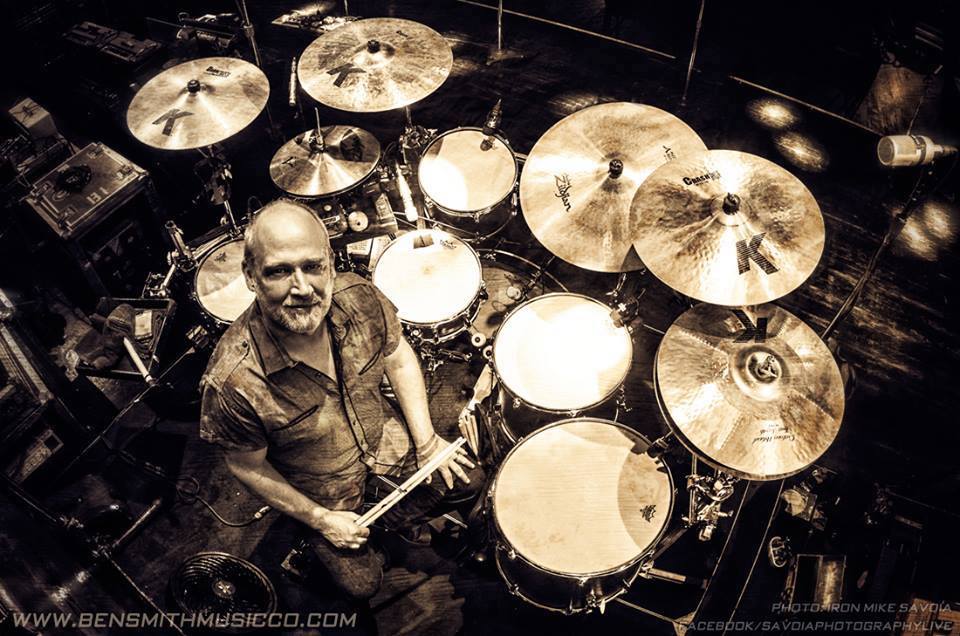 Hey everyone in Modern Drummer land, Ben Smith here! I'm happy and honored Billy Amendola asked me to put something together for this "On The Beat!"
I'm currently on the road with Roadcase Royale, a band featuring Heart's Nancy Wilson and Liv Warfield (who worked with Prince for years). Our band also includes Ryan Waters, Dan Rothchild, and Chris Joyner—all who have collaborated with amazing artists too numerous to list here.
Our new band is just getting going and opening for Bob Seger and the Silver Bullet Band on an arena tour from September through November. We're having a blast doing it!
When I started out playing live shows, I didn't expect the journey I'd go on to be this cool! My experience has ranged from playing funk/soul in Seattle, playing jazz with some of the best guys in New York, and working with Heart for twenty-three years.
I've been fortunate, and I love what I heard a hero of mine say in a video recently: "Luck is actually when opportunity meets preparation." Please remember that you never know who's watching you do your thing! Show up positive and ready, and magic can happen.
My band Roadcase Royale has our debut CD coming out this Friday (September 22) on Loud and Proud Records. Please take a look and let us know what you think! We're at roadcaseroyale.com, and I'm at ben@bensmithmusicco.com.
Thanks for reading, and keep grooving!
Watch Heart's "Beautiful Broken" here: