On The Beat Joseph Scarpino of Roulette: Redefining the Role of the Drummer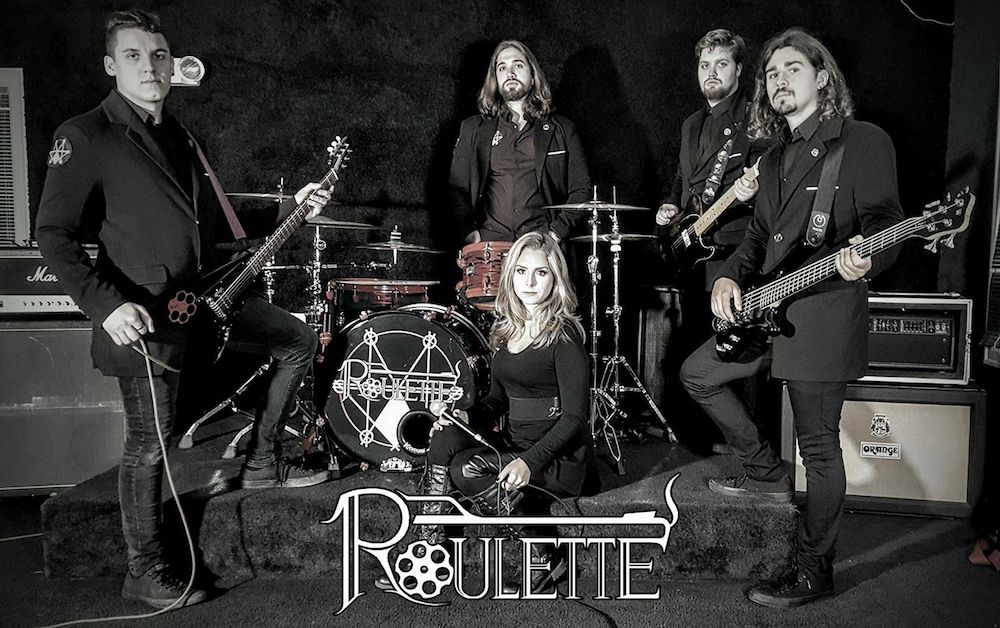 Hi MD! When you start playing drums, it's natural to picture what "type" of drummer you are going to be. You follow icons, styles of music, and project what you want for your career. But drumming has led me to so many other interests.
I got a late start on the drums. My mom was never a fan, but my dad played. When I was sixteen, he helped me clean up his '76 Ludwig kit. We threw some new heads on it and I began hammering away—I was home. I have no formal training on the drums. I learned with a pair of headphones and an iPod filled with my favorite music. I dove head first into the pop punk realm but it wasn't long until I found myself falling in love with heavier music.
Sum 41's "Chuck" was when I first heard how a band could incorporate heavy metal stylings with pop punk vocal melodies. When Roulette formed years later that changed everything for me. This really began to unlock the key of being a drummer that plays for a song, not a niche we are trying fit into. Advertisement
Our latest EP has only five songs, but our single "Kingdom Here Come" requires a down-swinging beat that seamlessly transitions into a straightforward rockabilly/punk riff. Another song is in 4/4 at 155 bpm with an extreme emphasis on triplets between the drums and guitar riffs that match up until the chorus.
It's simple and widely known, but it's so important to acknowledge that playing in a band context that's writing original music unlocks so many doors. For me, it redefined what the role of the drummer is, and that even if I play a specific genre of music, influences from all over the place will show up as evidence.
Playing in a band also opened up additional avenues. I began posting product reviews on YouTube between band sessions, and not long after, endorsements came in. Grombal cymbal mounts was my first review ever and they followed up with an endorsement! A dream come true followed shortly in the form of a TRX cymbals endorsement. Dirtbag clothing and SledgePad Innovations followed. Not only is it a cost saver and offer credibility, but it also gave me a swell of confidence. Advertisement
Playing in a band has also allowed me to explore my passion for film. I've come up with many of the concepts for our music videos, and with the help of Nightcast Productions have been able to execute on them. It seems to take a lot more than just releasing great music in today's landscape, and while maintaining a digital presence can feel like a chore at times, this aspect is creatively fulfilling and another way to develop the message in our music.
Our latest music video was released on August 25, and we embarked on our first national tour in April. Log on to www.roulettemusicnj.com/home for more information.
Thanks for reading!
Watch "Forlorn" drum video here: 
Watch Roulette's official music video for "Forlorn"