Michael Cartellone of Lynyrd Skynyrd Presents Art Collection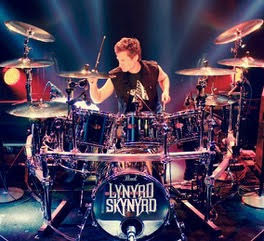 Wentworth Galleries presents Michael Cartellone's Pixelism: The New Medium on exhibition and available for acquisition at the Hilton Cleveland Downtown on Saturday, July 8, 2017. Complimentary and open to the public, Cartellone will make an artist appearance from 1pm until 4 pm.
World-renowned as the drummer for the Lynyrd Skynyrd, the multi-platinum recording and visual artist will present the never-before seen collection. Having exhibited in art galleries across the United States for many years, this will be the first Cleveland, Ohio exhibition for Cartellone.
When asked what inspires him to create both music and art, Cartellone remarked, "For me, music and art represent two halves of a whole…it's a perfect circle of balance and motivation…I cannot imagine one without the other." Cartellone's art represents a vast array of themes and styles, with nods to art history, photo realistic portraits, music-themed works on drumheads, sprawling landscapes, and colorful pop art. Advertisement
There are nostalgic looks back at some beloved Cleveland memories: the sign from Captain Frank's Seafood House, the Little Tom soda pop bottle and Mr. Jingeling's Key from Halle's. "I'm most excited about the 'Cleveland specific' paintings I've done for this show…each one a hometown snapshot from my childhood."
For more information, visit www.michaelcartellone.com.