Billy Cobham Bringing Art of the Rhythm Section Retreat to the Mesa Arts Center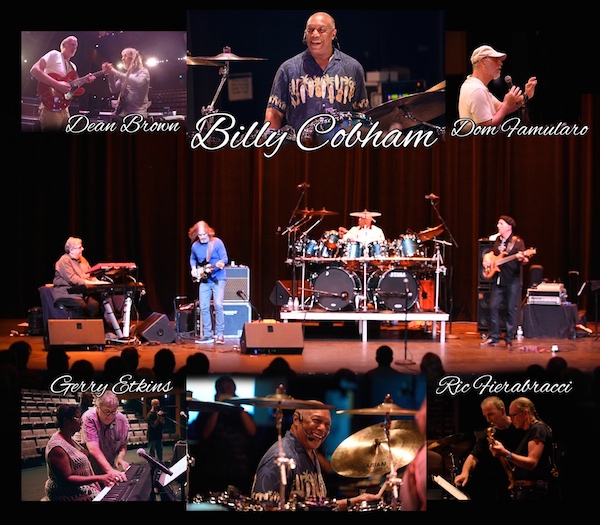 Drumming legend and jazz fusion pioneer Billy Cobham will bring his highly acclaimed Art of the Rhythm Section Retreat back to the Mesa Arts Center for its second year, offering an immersive educational program for drummers, bassists, guitarists, and keyboard players. Geared for advanced students to music educators and working professionals alike, the intensive curriculum is designed to give experienced musicians a range of opportunities to delve into the finer points of working as a cohesive unit in the rhythm section from Billy Cobham, along with Dean Brown (guitar), Ric Fierabracci (bass), Gerry Etkins (keyboards), and global drumming ambassador Dom Famularo.
In the words of program founder Billy Cobham, "The unique format of the program allows participants to explore and expand their artistry, develop and refine their 'band face' and focus on the all-important elements of teamwork and collaboration, so that all types of instrumentalists can benefit and learn from the perspective of each one of our coaches."
The retreat takes place July 16-22, 2017 and will offer a variety of learning experiences, including interactive lectures, discussions, demonstrations, playing exercises, and nightly jam sessions. The Retreat will also offer a musician enrichment program, Social Media on Steroids, conducted by marketing expert Dan Shinder, to help musicians better leverage social media in promoting their music and their brands. Advertisement
The Billy Cobham Art of the Rhythm Section Retreat culminates with a special Saturday night performance with Billy and the Spectrum 40 Band at the Mesa Arts Center on Saturday, July 22, 2017 in the Piper Theatre at 7:30 pm.
Enrollment for the program is now open, with spaces limited for each of the four instrument categories. For more information and to register, visit www.billycobhamretreat.com.
Watch a video of Billy Cobham and his Art of the Rhythm Section Retreat here.
​