On the Beat with Jon "Bermuda" Schwartz of "Weird Al" Yankovic: Talks Longevity, Hit Albums, and Future Tour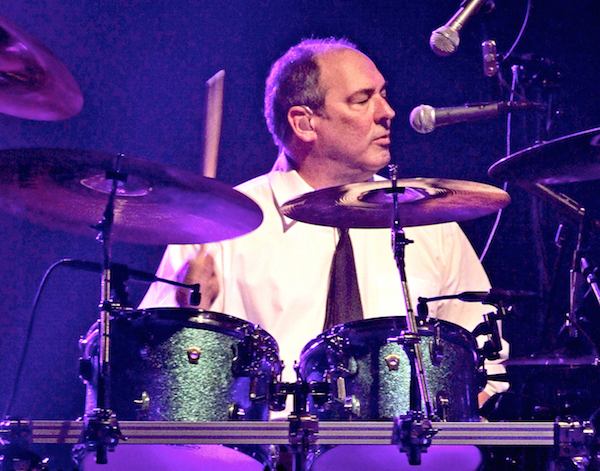 Hello MD readers! I've been drumming with "Weird Al" Yankovic since late-1980, and if you'd told me I'd still be doing that thirty-seven years later, I would have said you were crazy! And when I tell someone that I play drums for Weird Al, the response is often, "is he still around?" Not only is he still around, but he's doing better than ever!
The importance of MTV and a healthy music industry at that time cannot be overstated, and the fact that Al's parody lyrics are consistently clever, balanced with equally clever original songs, has certainly contributed to that longevity. My growth as a drummer and musician probably would not have occurred without Al's ever-current parody agenda that kept the whole band on its toes in terms of listening skills, playing, programming, production, and eventually, sound design. And with fourteen studio albums plus several compilations, videos, Grammys, TV appearances, tours, books, documentaries, and a few dozen Gold and Platinum awards to our credit, it's been an enviable career to say the least.
There are literally just a few artists or groups that continue to tour and record new music with all of the original members, and consistently release hit albums more than thirty years after they first appeared on the scene. Weird Al is in that exclusive club. In fact, Al's last three albums were top-10 on the Billboard 200 Album chart. The most recent, Mandatory Fun, debuted at number one. That's quite a feat even for a mainstream pop or rock group, but Weird Al? Yep, he's that good, although maybe I'm a little biased. Advertisement
It's fairly well known is that Al walked away from his label, Sony Music, on the heels of that hit album. On the strength of it, 2015 and 2016 were particularly busy years touring North America, Europe, and Australia, with two-hundred shows including Radio City Music Hall, Hammersmith Odeon, Wolf Trap, Grand Ole Opry House, Governor's Ball, LA's Greek Theatre, and two nights headlining the Hollywood Bowl.
So what's next? 2017 is a "year off" from the road, and as usual between tours, I'm playing with several groups in the LA area. Thankfully they're tolerant of my schedule with Al. Sony is releasing a career retrospective box set with all fourteen studio albums and a rarities disc on LP and CD housed in a very cool accordion box, with a hundred-page book full of photos from my personal archive.
As Al writes new songs, they'll be released as independent singles, which perfectly serves the relevance factor of topical parodies. We already have our set-list for the 2018/2019 tour, so it's back in the saddle very soon. As Sonny and Cher said, the beat goes on! Advertisement
Check out Jon and "Weird Al" behind-the-scenes on the making of Straight Outta Lynwood here:
For more on Jon, visit his website at www.bermudaschwartz.com.
​