On the Beat with Session Great Fred Eltringham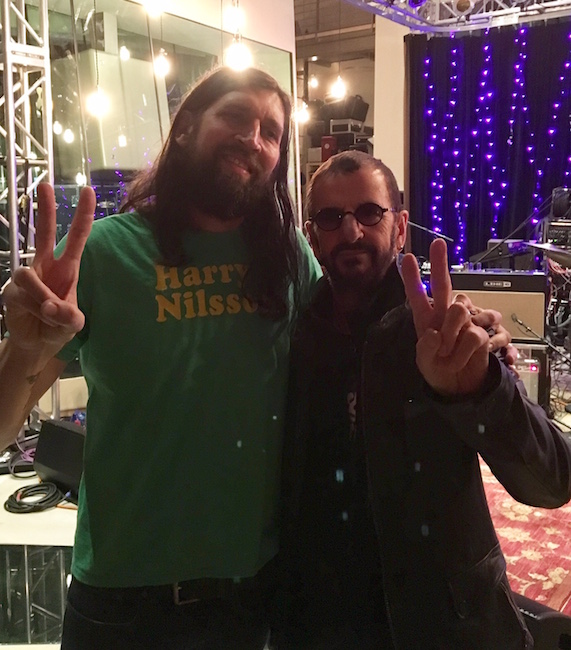 Hey Modern Drummer readers, Fred Eltringham checking in to let you know what I've been getting into lately.
We just finished Sheryl Crow's new pop/rock record Be Myself, scheduled to be released April 21. Sheryl and her long time writing partner Jeff Trott produced it, and the incredible Tchad Blake did the engineering and mixing. As always, we will be doing TV performances and touring throughout 2017.
I also played on Willie Nelson's new album God's Problem Child, to be released on April 28. Over the past few months I've been in the studio with Darius Rucker, Brett Eldredge, Kacey Musgraves, Kassi Ashton, Wendy Moten, Kelsea Ballerini, Sunny Sweeney, Angaleena Presley, Wade Bowen, Emily Earle, and more.
I'll be releasing my own record Take Cover this year through Ben Kweller's label, The Noise Company. It's literally a garage rock recording project called The Get You where I record, in my garage, indie rock-style covers of great songs and enlist the help of some friends to play and sing with me. Some of the guests on Take Cover include Sheryl Crow, Kacey Musgraves, and Ben Kweller. Advertisement
And I'm honored to say I recently had the incredible opportunity to play double drums with not only Dave Grohl, but also with my hero Ringo Starr when I was in the house band for a show in Seattle honoring the great Joe Walsh. Check that out here:
That's all for now. See you on the road.
For more info on Fred, visit www.sherylcrow.com/tour, www.ludwig-drums.com/, www.vater.com, www.paiste.com, and www.aquariandrumheads.com/.
​