On the Beat with Jared Evan: Talks Influences and New Album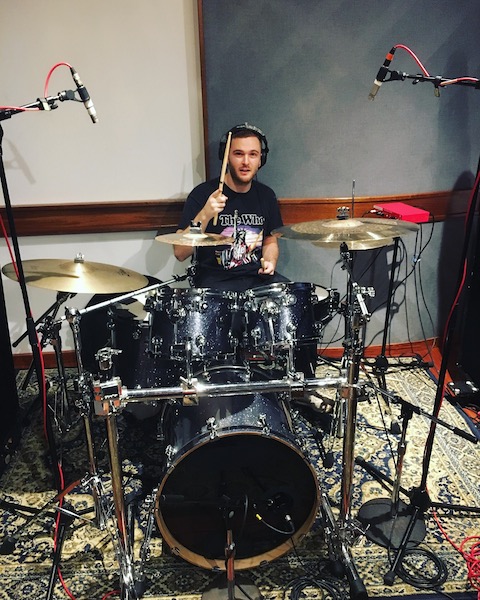 Hey, MD! 

I'm Jared Evan and I'm a singer, songwriter, rapper, producer, and drummer. I'm twenty-six years old and have been playing the drums since I was six.
I grew up wanting to be Keith Moon and John Bonham. I was an obsessive classic rock head, and played in a few bands growing up. Some of my other favorite drummers of all time are Ginger Baker, Stewart Copeland, and Thomas Pridgen.
Although I started out as a drummer and I'm a drummer at heart, I eventually transitioned into being a singer, rapper, and producer. All of these other talents definitely stem from me being a drummer first.
I just released my brand new album The Blanket Truth, which you can find everywhere digitally (preferably Spotify and iTunes). The album certainly has a huge drum influence, as does all of my other music in general. I love programming my own break beats and layering them with real drums. Anytime I program drums digitally, I always try to layer real drums on top. The Blanket Truth goes beyond break beats though—Phil Collins heavily influenced me throughout the making of this album—so you can for sure hear those big reverby nuances as well.
I've been blessed enough to be able to work with Pharrell, Dr. Dre, Mike Elizondo, and DJ Khalil to name a few. I hope you all get a chance to listen to my new album. Thank you to Modern Drummer for this opportunity!
Watch a flashback video of Jared's first hit "I'm In Love With You," here.
For more, visit 

www.JaredEvan.com
 and Twitter @JaredEvan
.​