Alphonse Mouzon Playlist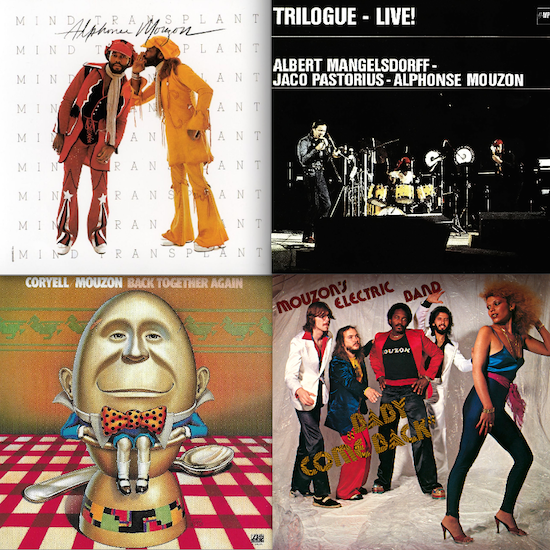 Alphonse Mouzon was among the premier drummers associated with the jazz-rock fusion movement of the 1970s. The genre was largely inspired by jazz iconoclast Miles Davis, and was furthered by many of the instrumentalists associated with the trumpeter's groundbreaking late-'60s albums such as Miles in the Sky and In a Silent Way. Several of those musicians went on to found the long-running and hugely influential group Weather Report, whose first, self-titled album is one of the earliest recordings documenting Mouzon's skills, which many fans considered as prodigious as those of his more well-known peers, such as Billy Cobham (himself an alumnus of Davis's band).
Mouzon soon established himself as a bold solo artist with a string of popular albums, but continued making valuable contributions to releases by McCoy Tyner, Wayne Shorter, Al Di Meola, Herbie Hancock, Donald Byrd, and, perhaps most notably, guitarist Larry Coryell and his incendiary group the Eleventh House.
On the occasion of Mouzon's passing earlier this week, Modern Drummer Online reposted the original interview he did with the magazine back in 1979. Here we present a playlist containing more than twelve hours of Alphonse's work. The collection demonstrates all of Mouzon's classic fusion-drummer traits—athletic chops, quick thinking, energy to burn, ease with odd times—but also his complete command of extended funk grooves and his ability to add character and drama to more abstract settings. Click here to access the playlist, or below to hear specific tracks. Enjoy.