On the Beat with Corky Laing of Mountain and West, Bruce and Laing: Looking Back and Facing Forward
Hi there MD readers, Corky here. As some of you may know, I have been a professional drummer for half a century. You might remember me from such bands as Mountain and West, Bruce and Laing.
What I find wonderful is that people still celebrate the repertoire these bands created all those years ago and wish to hear it performed live. I am more than happy to oblige. I'm lucky to have fantastic musicians around me who share my passion for the music and the commitment to honor the songs like they were originally recorded. On European tours we have Joe Venti (Leslie West Band) on bass and vocals and Phil Baker (Uriah Heep Legends) on guitar and vocals. On US dates, Richie Scarlet (Ace Frehley) has joined us on guitar and Ken Sidotti on keyboards.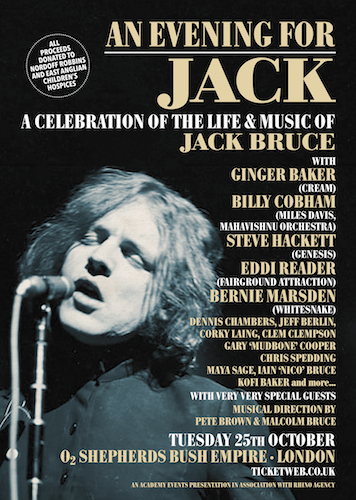 On some dates we have expanded the lineup to include other drummer-led classic rock acts. The most recent gig I did was with Kofi Baker's Cream Experience and Artimus Pyle Band. Toward the end of the show, there were three drummers and three drumkits on stage. What a joy it was for the three of us to play off each other! I love being challenged by such exceptional drummers as Kofi and Artimus.
I don't think one is ever fully accomplished as a drummer. I push myself forward by watching these incredible drummers online before heading out for my daily rehearsal sessions. I wish to keep on learning. I don't want to simply maintain my drumming skills; I want to keep trying to get better. Advertisement
On October 25, 2016, I'm looking forward to sharing a stage with some remarkable drummers (Billy Cobham, Dennis Chambers, and Ginger Baker) and other great musicians, at a tribute concert to Jack Bruce. I am honored to be included in the lineup. Even though we could have made much more of the West, Bruce and Laing years, I feel truly privileged to have had the opportunity to work with Jack.
There is much in my past that I am grateful for, and being currently involved in a few projects that include a lot of looking back, I'm increasingly aware of this. I'm writing an autobiography of sorts and I am also in the early stages of putting together a drum documentary. With many of my contemporaries passing from this life and the music business having turned into something almost unrecognizable, I would argue that some nostalgia is justified.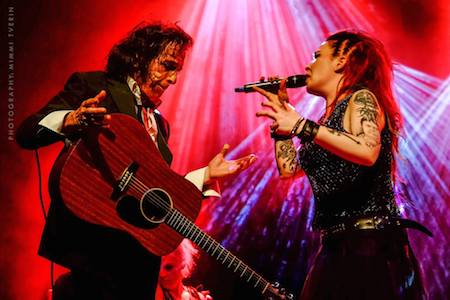 But it is not all looking back. For the past few years I have been cooperating with two Finnish philosophers and an international cast of musicians in creating a rock opera that deals with the ethics of genetics: Playing God: The Rock Opera. This novel undertaking that combines rock music and academic research has been well received by general audiences and academics alike. Last year, for instance, we performed the opera in New Haven (invited by Yale University) and in Manhattan (by invitation of Weill Cornell Medical College). We shall see where the opera takes us, and, of course, I am constantly working on new material. Advertisement
Thanks for reading and hope to see you on the road. Wishing you all good things!
For more information on Corky, visit corkylaingworks.com.