Track by Track: Mark Guiliana on David Bowie's <em>Blackstar</em>
By Ken Micallef
For his final adventurous recording, David Bowie enlisted five of New York City's most adventurous musicians. Drummer Mark Guiliana is well known to Modern Drummer readers; joining him on Blackstar are saxophonist Donny McCaslin, keyboard player Jason Lindner, bassist Tim Lefebvre, and guitarist Ben Monder. As the core of this band has done on many McCaslin releases, on Blackstar they combined influences ranging from Boards of Canada and Squarepusher to Sonny Rollins and Archie Shepp. Throughout, Guiliana, McCaslin, Lindner, Lefebvre, and Monder turn Bowie's rough demos into rich, darkly colored vehicles comprised of agitated beats, woeful saxophones, truncheon-deep electric bass, and subliminal keyboards that create a chaotic sound world. Blackstar is the sound of an innovative musical stylist forging a new path with musicians used to exploring the outermost edge of jazz creativity. Here Guiliana shares his thoughts on each of the album's remarkable tracks.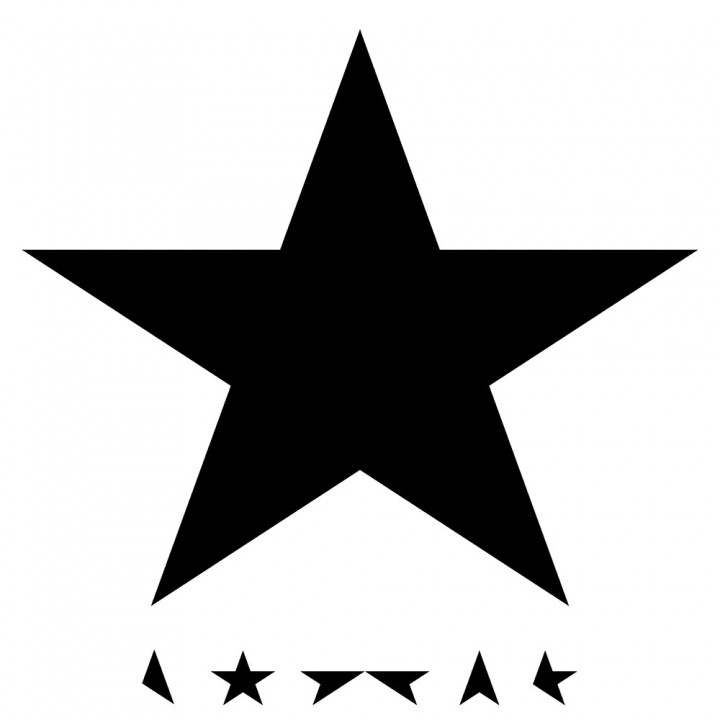 "Blackstar"
David recorded demos for all of these songs, most of which had electronic drum parts that he programmed. My goal was to bring these programmed parts to the acoustic kit and play them in the most organic and musical way that I could.
This song was recorded in two parts and stitched together later on. The groove on the first part is my approximation of what David programmed. I play some embellishments and some fills here and there, but the core groove is true to the demo. The drum sounds here are also inspired by the electronic palette. The snare drum is a 5.5 x14 with a two-ply head tuned way down and dampened. In certain sections, Jason overdubbed a Moog synth bass part in unison with my kick drum, which really makes it sound like a sample. Advertisement
"'Tis a Pity She Was a Whore"
The groove on the demo was a driving one-bar loop. The challenge was to play this repetitive part but stay in the moment and keep pushing the intensity. Fortunately we were all in the same room playing together for every take, including David. He was singing with incredible energy, providing great inspiration and musical direction.
This track has a very live spirit that could've only been captured if we were all in the same room, reacting to each other's musical decisions. The climate in the sessions was that every idea was a good idea. I did an overdub on my Roland SPD-SX, which was full of 808 sounds, not knowing that it would actually make the cut. They ended up using all the sounds.
"Lazarus"
I remember that we played a really nice first take—everyone played very musically, but politely. David said something like, 'Great, but now let's really do it.' He was always pushing us. The version on the record is the next take, where we are all taking a few more chances. The intro didn't exist on his demo, but after the first take we kept playing and Tim started playing this beautiful line with the pick, which David liked and thought it would make for a nice into. He was very much in the moment crafting the music. Advertisement
"Sue (Or in a Season of Crime)"
We recorded this song with Maria Schneider's orchestra in 2014, and it appeared on David's Nothing Has Changed compilation. For this version he wanted a bit more edge, a bit more urgency. We played it more stripped down and a little faster. The energy of this track is really special—again, David encouraged us to really go for it. Tim was free to go to what I call 'Tim World,' which is one of my favorite musical places. By the end, we really get to another gear. I have some Gregg Keplinger metal percussion on my ride cymbal on this take—you can that hear stuff bouncing around!
"Girl Loves Me"
David's demo had two loops on top of each other, creating a very dense groove, which I couldn't play all at once. I tried to capture the feeling of the halftime backbeat with the undercurrent of the busier 16th-note details. The ghost notes in the groove are heard through the close mic on the snare, but the backbeat is being captured through David's vocal mic. There was lots of bleed since we were all in the same room, which often led to very interesting sonic results. This, like many of the other songs, is a full drum take.
"Dollar Days"
This is the one song on the record that didn't have a demo. David taught it to us in the studio, playing it on guitar and singing. We played it down a few times and got the take. James Murphy [of LCD Soundsystem] was in the studio while we were recording this song, and he really helped me craft the tom groove that appears in the verses. He's a great drummer himself. Advertisement
"I Can't Give Everything Away"
The loop that starts the song is taken directly off of David's demo. Similarly to '"'Tis A Pity She Was a Whore," the challenge was to accommodate this simple part but also interact with the rest of the guys and build the song in a spontaneous way. Donny and Ben take beautiful solos, and of course David is singing in top form.