On the Beat With Keith Foster of Full Devil Jacket: Know Your Business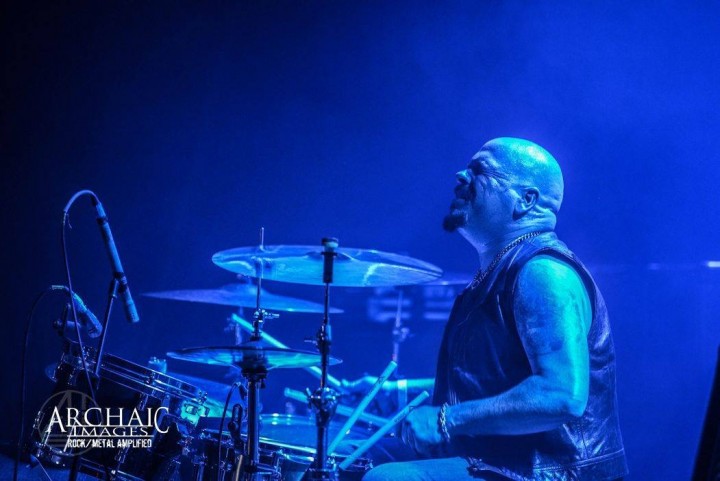 What's up, MD readers? Keith of Full Devil Jacket here. We can sit here all day long and talk about rudiments, gear, what to do on the road and what not to do on the road, but you guys already know about that stuff. Let's move on to something equally important—knowing your business.
Let's turn back the calendar to 1999. It was one of the most exciting times in my life. Full Devil Jacket just signed one of the biggest deals in history and we were on top of the world. We just finished up our first record and it was time to hit the road. The first destination was Woodstock 99 and it was a complete whirlwind after that. We were touring with bands like Slayer, Slipknot, Nickelback, Fuel, Creed, and STP, and even did a show with Metallica at Giants stadium. We had hit the big time and didn't even know it—until it was over.
Shortly after the first album cycle we found ourselves in LA recording our second record and completely broke. We had been selling out large clubs and bringing in massive amounts of cash. What happen to the money? I can tell you, it wasn't going in our pockets. We completely dropped the ball and that was the death of the band. We decided to go our separate ways and pursue other interests. Full Devil Jacket was no more. Advertisement
After fifteen years we decided to give it another try. We completed a successful kick-starter campaign with the help of our fans and recorded Valley of Bones. It was released on eOne records in March 2016. We lived and learned and now we know what not to do.
Most people just think, hey, I'm going to sit behind the drums, beat the crap out of them, and look cool at the same time. That's where most musicians make their biggest mistake. They let other people handle their business and they don't get involved. I'm not saying don't hire that big business manager or don't hire a band manager. You need these people in your life to make it all work. Just don't think you are the drummer and that's your only job. Get involved. Know your business and the people you work with. Know and understand how things work and where to put your money. Don't just sit idly and think it's being handled; you need to be hands on when it comes to your business. Peace out!
For more on the band, visit www.fulldeviljacket.net.