News, News and Events
R.I.P. Phil "Philthy Animal" Taylor, Ex-Drummer With Iconic Punk/Metal Band Motörhead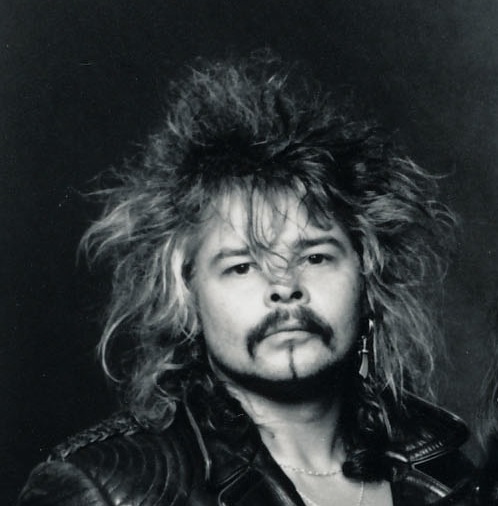 Phil "Philthy Animal" Taylor wasn't technically Motörhead's original drummer. That distinction goes to Lucas Fox, who left the band during its first recording sessions. But Taylor was the man who played on its iconic early albums, and who, in doing so, set a template for heavy drumming that has never really gone out of style.
Motörhead plays a significant roll in the evolution of rock 'n' roll, falling stylistically between—and equally influencing—the genres of punk and heavy metal. Phil Taylor's hauling double bass and proto thrash beats on Motörhead's releases between 1976's self-titled debut album through 1992's March or Die (not counting '86's Orgasmatron, which was recorded with Pete Gill during Taylor's three-year hiatus from the band) influenced scores of players who came in his wake, including Metallica's Lars Ulrich.
When Taylor rejoined Motörhead in 1987 after his initial departure—which was due, he said, to a desire to explore other musical formats—he told Modern Drummer magazine, "I played with a bunch of great artists, but now I'm back where I really belong. During the three years I was away, I played different styles of music, which I quite enjoyed. But since returning to Motörhead, I've realized that this is the only drumming I enjoy on all levels. I can hit everything at once, as many times as I want and as fast as I possibly can, and it all fits in."
When interviewer Teri Saccone suggested to Taylor that his style—which a post yesterday on the band's website described as "playing with fury and intent"—helped to innovate heavy metal drumming, the drummer replied, "I don't know about that. A lot of people have told me that they've been listening to us for years and that I'm a hero and all that, and I think, 'Me, a hero? I'm just an ordinary geezer.' But I guess we must have influenced some people. I know Lars Ulrich has been a fan since he was thirteen. He's a great drummer, so it's quite a compliment to have been cited as an influence. But I still can't quite come to terms with all of that."
Taylor was also hesitant to acknowledge Motörhead's common perception as purveyors of heavy metal music—or even that he was a fan of the style. "This phrase heavy metal came out after we started," he said. "When we started, Motörhead was a 'hard rock' or 'heavy rock' band. Now you've got thrash metal, speed metal, black metal…. Outside of performing with Motörhead, I don't listen to much of it. I'd rather listen to Kate Bush, ZZ Top, Peter Gabriel, Run-D.M.C.—anything, as long as it's good music."
Modern Drummer wrapped up its 1987 interview with Taylor by asking him about his future with Motörhead. "This band is going to go on forever," he insisted, "and the only way I'll leave again is if I'm fired or if I die." The former happened five years later, during his reportedly shaky attempts during the recording of the March or Die album. Taylor subsequently became involved with a number of acts, including the Web of Spider and Mick Farren and the Deviants, but was never forgotten by Motörhead fans for his wild appearances on record, and his even wilder antics onstage and off. Taylor was sixty-one years old when he died.