News: John Good and DW Drums Visit Guitar Center NYC for DW Day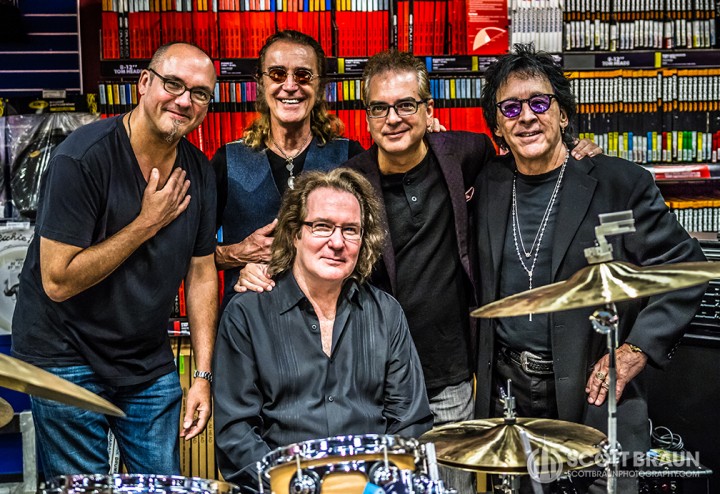 On October 3, 2015 in New York City, original Kiss drummer Peter Criss, session drummers Shawn Pelton and Billy Ward, along with Foghat's Roger Earl, Modern Drummer's Billy Amendola, and DW Senior Executive Vice President and drum making guru John Good made an appearance at DW Day at the Guitar Center's Union Square location. Good is on a mini-tour of various Guitar Centers to display new DW kits and snare drums.
After his performance, Pelton had to rush back to NBC studios for the season premiere of Saturday Night Live.
For more on DW, visit www.dwdrums.com and for more on Guitar Center, visit www.guitarcenter.com.
Photos by Scott Braun www.scottbraunphotography.com