On the Beat With Les DeMerle: 2015 Amelia Island Jazz Festival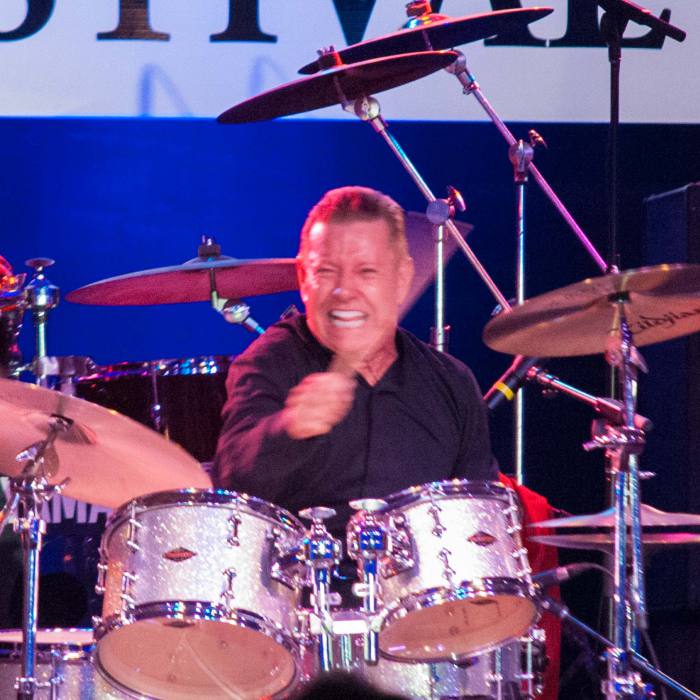 Hi, MD readers, drummer and Amelia Island Artistic Director Les DeMerle here and I'm excited to share all the information about the upcoming 2015 Amelia Island Jazz Festival (AIJF) that will be held October 4-11. Jazz guitar pioneer, Larry Coryell, and Kevin Mahogany, a masterful jazz vocalist, are set to headline this year's festival.
A hugely influential guitar player, Coryell is a major figure in the jazz-fusion movement of the 1970s and continues to turn out highly regarded recordings. He will appear on Friday, October 9, at the Omni Resorts Amelia Island Plantation.
Veteran recording artist Kevin Mahogany, who will perform on Saturday, October 10 at the Omni, is a wide-ranging, spectacular singer who refines the jazz vocal legacies of Lambert, Hendricks and Ross, Eddie Jefferson, and Al Jarreau into the myriad, interwoven dimensions of music—from gutbucket, the Great American Songbook, and gospel to Charles Mingus to Motown. Advertisement
Now in its twelfth year, the AIJF will take place at various locations in Fernandina Beach, FL October 4-11, and will kick off with its annual free concert in Amelia Park on Sunday, October 4, with US Navy Band Southeast TGIF.
A new show, Jump, Jive, and Wail, a tribute to classic dance oriented swing music featuring the Dynamic Les DeMerle Little Big Band and gifted vocalist Bonnie Eisele, has been added to this year's slate of events for Wednesday, October 7, at Sandy Bottoms. Latin Jazz Night will take place in its traditional Thursday night slot, October 8, and will showcase the sizzling hot, award winning, and internationally famous Trio Caliente with their inimitable blend of flamenco, pop, and Brazilian jazz, also at Sandy Bottoms.
Additionally, the always entertaining and fun late night Jazz Jams, featuring the AIJF's 2015 musicians, will follow the headliner sets on October 9 and 10 in the Omni's Veranda Restaurant at Racquet Park. The festival is scheduled to end on a swinging note Sunday, October 11, with a Dixie to Swing Jazz Brunch, featuring my Jazztet plus Bonnie Eisele with former Ray Charles saxophonist, Al Waters, on clarinet, sax, and flute at David's Restaurant. Advertisement
Tickets may be purchased online and at the UPS Store, 1417 Sadler Road, in the Island Shopping Center, or at the AIFBY Chamber of Commerce, Gateway to Amelia, A1A and Amelia Parkway.
A not for profit 501(c)(3) corporation, the Les DeMerle Amelia Island Jazz Festival distributes proceeds toward a scholarship program to fund college educations for aspiring jazz musicians.
For more information, please contact the Festival Hotline at (904) 504-4772 or visit the website: www.ameliaislandjazzfestival.com.