On the Beat With Nick Baverman of Brent James and the Vintage Youth: New Record and Summer Touring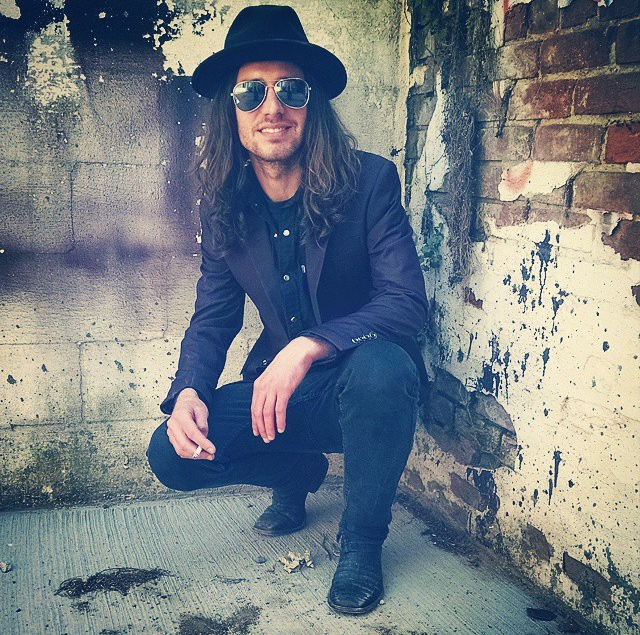 What's up, Modern Drummer readers! My name is Nick Baverman. I play drums for Brent James and the Vintage Youth out of Cincinnati, Ohio. We've got kind of a southern, country-ish hard rock thing goin' on. I love playing in this band.
We just finished mixing our third record, entitled Out Where We Roam. To me, these are songs you'll want to put on when you're rollin' down the road. It's groove-heavy, eclectic rock with a bit of twang. We tracked the whole record in about six days. It felt great for us to lay down so much fresh material so quickly, and we're very excited with the outcome.
The timing is right for us to release a new record. We've had a very busy year. We shot an artist spotlight video for GAC which airs all summer long. We have performed all over the country, from the Indy Motor Speedway to the Viper Room on Sunset. We've toured/played with Daughtry, Buckcherry, Robin Trower, Foreigner, Huey Lewis, the Cadillac Three, and many more. We also recorded at the legendary Sun Records in Memphis, which resulted in a great tune called "Sorry" that we're including as a bonus track on the new record. Our good buddy Brian Craddock of Daughtry produced it. Advertisement
BJVY was recently invited to play at the seventy-fifth annual Sturgis Motorcycle Rally on August 5 in South Dakota. We've decided to make that the official release date for the new record. We'll be direct support for Social Distortion and John Fogerty. My heartbeat will be felt around the world when we take the stage that day. It will likely be the biggest crowd we've ever played.
I was only thirteen when my uncle Brian, a killer drummer, hooked me up with my first kit. It was '60s red sparkle Kent kit that was actually his first set, too. Still got them, and I'll have them forever.
If it weren't for uncle Brian and John Bonham, I probably wouldn't be a drummer at all. I was tapping along to Bonzo's grooves long before I ever had drums. But my older brother Matt gets credit for getting me into rock and roll in the first place. He always had Zeppelin or Van Halen or something cranked up in our bedroom as kids. Rock music is my foundation, but I have since been influenced by many styles. It's great to be diverse and open minded as a drummer. I think we should all strive to have our own unique sound, and know that we're never done learning. Advertisement
Young drummers—keep at it and follow your dreams! Work hard. Believe in yourself. Dreams can come true. I had Modern Drummer covers on my wall as a kid. (Thanks, Mom, for letting me turn the basement into my rock and roll dungeon!)
Big shout out to the fine people at Ludwig, Sabian, Vic Firth, and Remo for helping me find my sound. Catch my band on tour this summer, and be sure to cop that new record. Peace!
For more on Nick Baverman and Brent James and the Vintage Youth, visit www.BrentJamesMusic.com, www.youtube.com/BrentJamesMusic www.Facebook.com/OfficialBrentJamesMusic, and www.Soundcloud.com/BrentJamesMusic.