On the Beat With Travis Orbin of Darkest Hour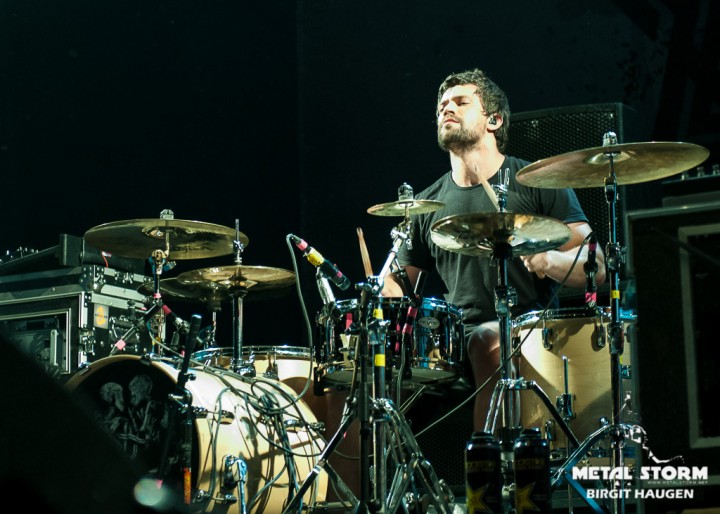 Hello MD! Back in November 2011, my producer/engineer friend Taylor Larson informed me that Darkest Hour was renting a space at his studio for some upcoming tours. (This was shortly after they parted ways with their longtime drummer.) Taylor recommended me for the gig, told me they were interested, and I learned "Savor the Kill" and "Your Everyday Disaster" and made the haul to the studio.
We hit it off well, and they particularly appreciated the fact that I played to a click, something they'd never done before in a live setting. We kept in touch and eventually reconvened in March of the following year to hold the first pre-production/writing session of what would become our self-titled record. Many sessions of its kind would follow, as well as some one-off gigs before, and in April 2013 I was announced as an official member.
Fast-forwarding to present day. Our album has out-charted every previous record, and I've done a handful of tours, one of which saw me visiting many parts of Europe that I had not previously seen. It's a fun time to be in the band. Advertisement
We are soon to embark on our twentieth anniversary tour as a collective. Although I'm the newest face, it's an honor to be associated with such history, and I'm elated at what we've achieved thus far within the latest version of the band.
Thank you for your time, and I'll see you on the road!
For more on Travis Orbin, visit www.travisorbin.com.
Win a SensiTone Beaded Brass Snare Drum from Darkest Hour's Travis Orbin and Pearl here.