On the Beat With Five Knives' Shane Wise: Practicing to Videogame Soundtracks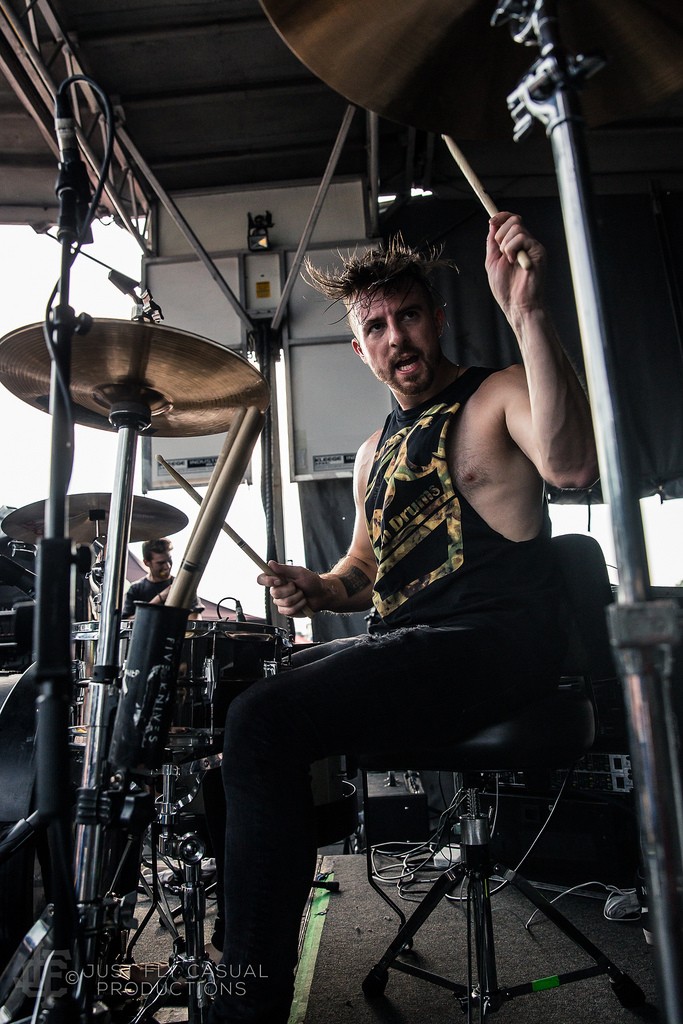 Hello, Modern Drummer readers. My name is Shane Wise, and I am the drummer for the alt-electro-pop group Five Knives. Our debut album, Savages, came out on June 2, and you can check it out via iTunes or Spotify. The video below is for the title track. Hope you guys dig it as much as I do.
Now that the plug is out of the way, let me first say I read many of the stories on this site and there are so many talented, inspiring musicians on here that I kind of feel a bit unworthy to be a part of it. Thank you for the opportunity to write up a little something!
Every drummer has a list of songs to practice to when you're alone in the garage waiting for other band members to arrive for rehearsal. For me, I like Led Zeppelin's "Rock and Roll" or Foo Fighter's "Everlong" or any of the Mars Volta's Deloused in the Comatorium. The list goes on and on, but there is a genre of music that will always have a permanent place on my list—videogame soundtracks. Advertisement
I know what you're thinking: Videogames? Is that even music? Are there even drums? Believe it or not, videogame music was just as much a part of my childhood as Metallica and Dream Theater. My favorite soundtrack is Mega Man X, and the Mega Man series is chock full of great drum songs. Every song on Mega Man X is a mixture of old Super Nintendo chip-tune goodness, with some melodic metal thrown in for good measure. Setsuo Yamamoto, the game's composer, is a musical genius, and if you ever caught yourself bobbin your head while playing Final Fight in the arcade, you have him to thank.
You may have heard the iconic soundtracks, like Legend of Zelda and Super Mario Bros, but all videogame soundtracks have something to bring to the table. Whether it's difficult polyrhythms or time-signature changes, it's an overall amazing genre to get lost in. If you're ever looking for a new tune to riff on in the practice room, pull up some Mega Man soundtracks. I promise you won't be disappointed. Below is an old video of me playing to Mega Man 3's "Hard Man" stage just to give an example of how much fun I have playing to these types of songs. Enjoy!

Check out the Five Knives track "Savages":